Disclaimer: While I am not one of Fujifilm's X-Photographers, I was paid to work with the FUJIFILM GFX 100S on a recent assignment as part of the launch for that camera. I was also provided the GF80mm f/1.7 R WR lens to use on the assignment. I want my readers to be aware of this up front. With that in mind, also know that the older GFX 100 has been my main kit for the last two years and the GFX 100S will be a welcome addition. As such, I am certainly biased. I am always looking for the best image quality and the best camera for my needs. For those that need or want this caliber of camera, I highly suggest trying it out to see if it will work for you and your needs.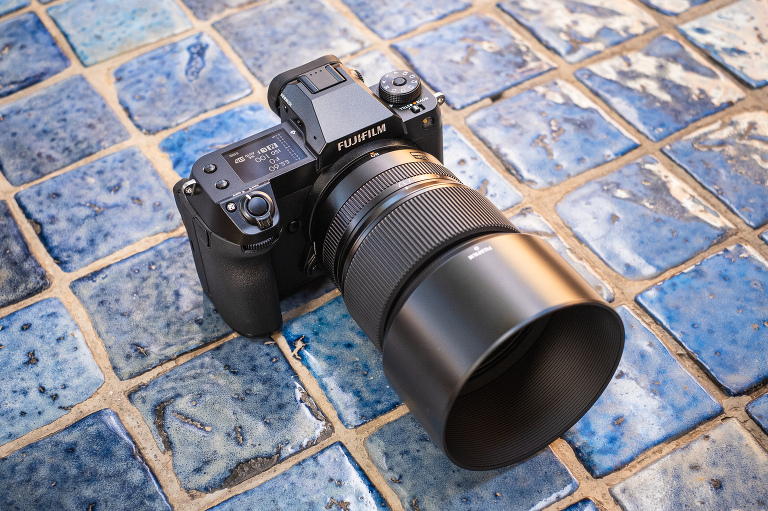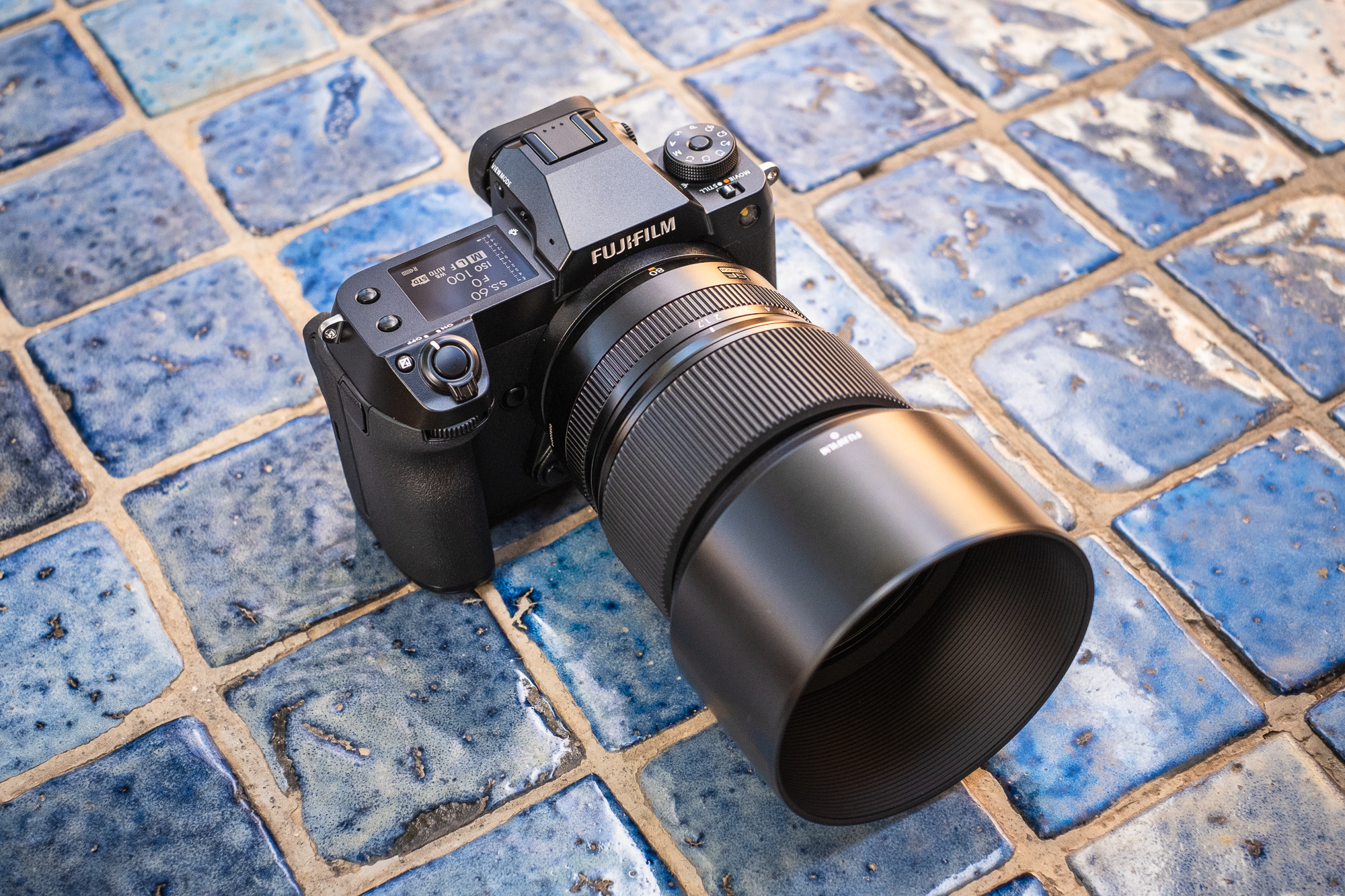 The Fujifilm GF80mm f/1.7 R WR lens, equivalent to a 63mm lens in full-frame (i.e. 35mm), is the fastest medium format lens ever produced. With a maximum aperture of f/1.7, equal to an approximate aperture of f/1.35 in 35mm, this 80mm lens creates incredible background blur. It also happens to be the sharpest lens I have ever used. The images are astoundingly sharp–especially when using the FUJIFILM GFX 100 or the new GFX 100S. I am not sure if it is just the copy of this lens that I have or if it is slightly sharper than the venerable GF110mm f/2, but either way, the image quality offered by this optic is shockingly good. Ok, there you have it, end of review….just kidding.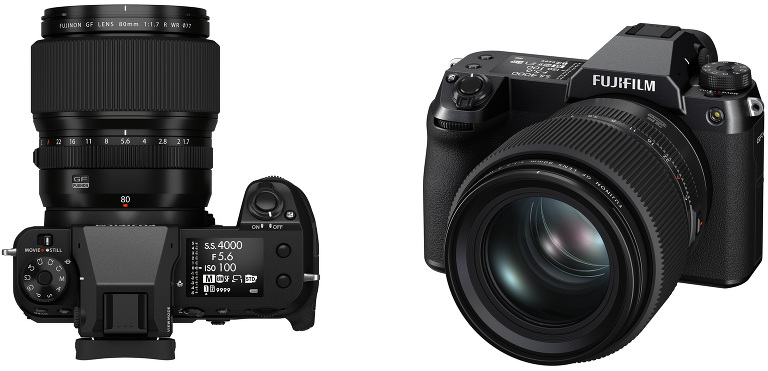 I have known about this lens for quite a long time–both having worked with Fujifilm and also reading the rumors online. When I first got it in my hands last fall, while working with the GFX 100S for the launch of that camera, I was quite surprised at how small and light this lens is. As can be seen above, without the lens hood (which makes it look quite a bit bigger), the lens seems smaller than some full-frame 85mm f/1.4 equivalents. It is definitely smaller than the Sigma ART 85mm f/1.4 lens and about the same size and weight as my old Nikkor AF-S 85mm f/1.4. With the larger image circle that the GF80mm lens needs to cover this is quite the feat. It balances quite well on the new GFX 100S and especially well on the larger GFX 100 body as well.
There are definitely times while shooting in low light where I have wished for a super fast medium format lens like this. I think fast primes really help to round out a system and make it more versatile for working in tough lighting conditions (as in the MARSOC assignment I had a few years ago where we shot everything at night). I shot some on that assignment with the 110mm f/2 lens but most of it was shot using full frame Nikon Z cameras because I needed a 24mm f/1.4 lens, which doesn't exist in the GFX system–or in any medium format system for that matter. I would love to see Fujifilm release a GF30mm f/1.7 or something along those lines in the future, even though it would be massive and super expensive.
While working with the Downhill Skateboarders last fall for the launch of the GFX 100S, I did snap a few portraits with the GF80mm lens as shown below. At the time, I was quite impressed with how snappy the autofocus was and how it nailed focus on the eyes using the Eye AF mode. When I got back to the hotel and downloaded the images, I was blown away at how razor sharp the images were as well.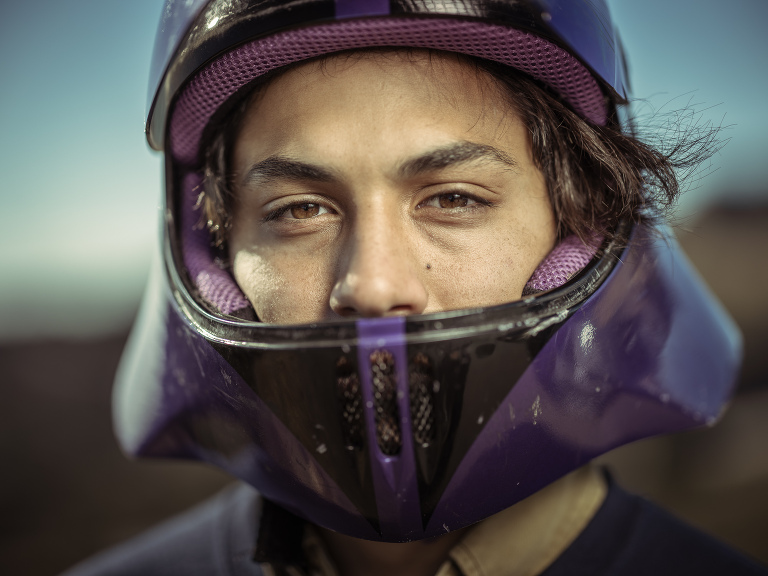 I did notice that wide open at f/1.7 there is a hint of Chromatic Aberration (CA), but only the slightest amount and you would really have to go looking for it to see anything. It probably stood out to me because I have rarely if ever seen any CA with any of the other GFX lenses. Compared to fast lenses in the full-frame world (like an 85mm f/1.4) this lens doesn't really have enough CA to even mention, and compared to the Hasselblad HC100mm f/2.2 lens–which had the worst CA I have ever seen in a lens–the GF80mm is remarkable in this respect, i.e. in it's lack of CA.
Having worked with my own copy of the lens now for a few months, I have photographed much more than just portraits as can be seen below. This image was created while working with DPReview for a new video on the GF80mm lens. Action photography, as many like to remind me, isn't necessarily what the GFX cameras are made for–and the GF80mm lens is not intended to be an action lens of any sort–but in a situation like this where the object is moving up the wall and not really changing their distance from the camera it worked quite well. The GF80mm has slightly slower autofocus than any of the GFX zooms or the faster primes (like the GF23mm and GF250mm), but that is not unusual. Pretty much all of the fast primes for any sensor size have larger chunks of glass in them and tend to focus slower than the zooms or slower prime lenses–no matter what system you look at. As an example, my old F-mount Nikkor 85mm f/1.4G wasn't exactly slow to focus but it isn't nearly as fast in terms of its AF tracking capabilities as the recent Nikkor 70-200mm f/2.8G lens.
The GF80mm f/1.7 makes a little noise when it autofocuses, but not all the time. This fast prime is moving a sizable chunk of glass inside the lens. I would definitely not say the AF is slow, it seems pretty snappy to me. And with the AF on the GFX 100 and GFX 100S, it seems quite accurate as mentioned above. In the image below, I was shooting at f/4 to create some background blur but not too much as I want the viewer to be able to place the climb and see some detail in the background, but also not have it be super sharp so the climber stands out in the frame.
I don't want to make this a lengthy review as this lens is so good there isn't much else to say. It is razor sharp and fairly small considering what it is. It is also lightweight and fits into a camera bag very easily for such a fast prime lens. 80mm lenses in the medium format world have never really been my favorite focal length, but because this one ends up at around a 63mm full-frame equivalent (because the sensor size is slightly smaller than old 645 film cameras) I really dig the perspective it offers. The biggest issue with this lens is choosing between it and the GF110 f/2 when I pack up to go out on a shoot. Lately, because of the smaller size of the GF80mm f/1.7, I have been going with the 80mm lens instead of the GF110. The 80mm lens can focus a little closer than the 110, hence you can get fairly similar perspectives with both lenses just by taking a step closer to your subject. The other reason is that I typically always take the GF32-64 and the GF100-200 wherever I go and the GF80 fits in perfectly right between those two, making for a great lightweight medium format three-lens kit.
At $2,299, I realize for most folks this is quite an expensive lens. But in context, looking at other medium format lenses of a similar breed, this is a bargain. The Hasselblad XCD 80mm f/1.9 Lens sells for $4,845! That is more than twice what the Fujifilm sells for and it isn't even as fast an aperture. Heck, even the Canon RF85mm f/1.2 lens is $400 more expensive than the GF80 so kudos to Fujifilm for making this a relatively inexpensive lens. On that note, all of the Fujifilm GFX lenses seem like a bargain when compared to the Hasselblad and Phase One equivalent lenses that cost two-to-three times as much. And even though they cost less, the GFX lenses in my experience are slightly sharper than the Hasselblad equivalents. Nice work on that front Fujifilm!
For more information about the FUJIFILM GF80mm f/1.7 lens visit the Fujifilm-X website.