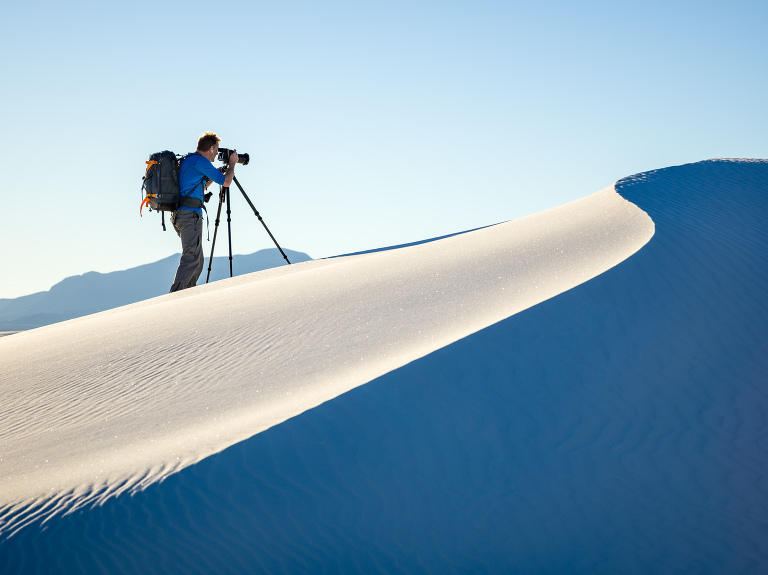 Each year I teach several workshops and give a few seminars on a variety of topics including adventure photography, digital workflow and artificial lighting. Below is a list of the upcoming workshops I will be teaching and seminars I will be giving. As you scroll down you can read descriptions about each of these workshops and find out how to register for each one. I am also offering an array of online workshops as well as in-person workshops.
Also, If you are interested in a private one-on-one workshop please contact me and we can discuss options and pricing. I also do one-on-one online consulting and tutoring on a wide variety of photography topics. At some point when it is safe to gather and travel, I hope to see you out there in the field this year.
Summit Adventure Photography Workshop – Summit Workshops – Santa Fe, NM – September 22-24. 2023
Japan: The Fall Colors of Shinshu and Hida – Nobechi Creative – Japan – October 20-29, 2023
Patagonia Classic – Visionary Wild – Argentina and Chile – April 2-17, 2024
Japan: The Art of Motion – Nobechi Creative – Japan – May 2024
. . . . . . . . . . . . . . . .
Workshop Testimonials:
"Michael is the best instructor I have taken a workshop from." – Participant, Cutting-Edge Lighting Workshop
"Michael certainly knows his stuff. From Capture to Print: The Complete Digital Photographer's Workflow is delivered in an easy to follow and comprehensive manner that covers many things that you may not expect – such as how to choose proper lighting to view and evaluate your prints or what color shirt to wear when you're correcting images. I really appreciated that this is a pro workflow course delivered by a pro photographer. Michael is also a superb teacher, a superb communicator, who is welcoming and inviting of questions from all his participants. I took this workshop in June of 2020, using Zoom software. I was really amazed by how Michael made it seem like he's been doing these workshops forever this way! Thank you Michael! It was a great pleasure being part of this workshop with so many others amazing photographers and a great pleasure to meet you. I learned much which is valuable to me and enjoyed doing so at the same time.  And just to reiterate, as to the workshop: I'm impressed." – Stephen Starkman, Toronto
"Within the short time I've been studying and practicing photography, I have had teachers who are good educators, but not great photographers, and vice versa, but few who are both. Count yourself in these narrow ranks…I went through 4 years of college and several careers getting less candid advice and encouragement than I got in 4 days with you. For what it is worth, thank you for that." – Brandon McMahon, Adventure Photography Workshop, Spring 2015
"Michael set an incredibly high bar for his workshop. He gave 110%, covered a broad range of topics and did an outstanding job." – Chris Council, Adventure Photography Workshop, Summer 2010
"Thanks for running such a great workshop. I couldn't have chosen better photo shoot locations, and the post-shoot critiques were invaluable. It's the first time I've had my work reviewed, and I learned a ton from each session. While I didn't go into the workshop expecting to pick-up too many marketing and business tips, I've come out of last week inspired to set-up my photo website in earnest." – Jeff Hylok, Adventure Photography Workshop, Summer 2010
"The recent Adobe Lightroom Intensive Workshop in Seattle was excellent. The two-day format was perfect–just enough time to cover all the important features but not so much time as to be draining or get in the way of work. Michael Clark was an outstanding instructor. Not only was he clear, concise, and comprehensive, but his manner was friendly and equable. The fact that he is also a working professional photographer made the instruction all the more relevant. I have used previous versions of Lightroom, but it had been a while and I had recently upgraded. I was able to review some things I knew, learn about new features, and change my perspective on some workflow steps. An absolutely great workshop that I recommend wholeheartedly." – Karen Huntt, Lightroom Workshop, Spring 2011
"Thanks again for such a terrific workshop. I have taken one other two day Lightroom workshop, but your's is the best!" – Vance Thompson, Lightroom Workshop, Spring 2011
"Just wanted you know how much fun I had during the workshop last weekend! I learned a lot a look forward to doing other workshops with you." – Jason Quevedo, Philadelphia Mentor Series Trek, Fall 2009
"Your workshop at Santa Fe was too good and I came away with a lot of knowledge and renewed energy. The level of expertise that you and Michael shared was top-notch and I hope to repeat this experience again. Thanks for such a great workshop!" – Participant in the 2008 Balloon Fiesta workshop taught by Andy Biggs and myself.
"My mind is still spinning and I can't help but smile every time I think of the wonderful experience garnered from our workshop. Between what I learned from the two of you, as well as from my talented classmates – this was a great experience, and I would do it again." – Participant in the 2008 Balloon Fiesta workshop taught by Andy Biggs and myself.
. . . . . . . . . . . . . . . .
Summit Adventure Photography Workshop
September 22 – 24, 2023
Location: Santa Fe, New Mexico
Register for the Summit Adventure Photography Workshop
Join Summit in Santa Fe, New Mexico for an adventure you won't forget! Adventure sports photography requires a host of skills, including technical excellence with the camera, knowing your equipment, the sport and your goals inside and out. This workshop concentrates on creating (not just taking) unique adventure sports and lifestyle images. The goal of this workshop is to help you start thinking more creatively in regards to setting up an adventure photo shoot, executing that shoot, and analyzing your images. We will be shooting assignments each day early in the morning or in late in the afternoon and evaluating our images via daily critiques.
Northern New Mexico has incredible locations in which to explore all of these sports and we will be shooting with elite athletes each day. The high desert mountain environment around Santa Fe has it all in terms of adventure sports. From rock climbing on steep basalt cliffs to mountain biking through aspens at 10,000 feet in the Sangre de Cristo mountains right above Santa Fe. In addition to the adventures, Santa Fe is steeped in culture as the oldest capitol in the United States and there are a wide variety of world-class restaurants in every price range.
What you'll learn: The Business of Adventure Photography. How to Shoot Rock Climbing, Trail Running, Motocross, and more!
We will discuss and work on research and preparation, angles, equipment selection and use, using natural light and fill flash as well as battery powered strobes, understanding and experimenting with autofocus techniques, working with athletes who are putting themselves at risk, how to capture the intensity of the action as well as how to protect yourself and your photo equipment in harsh conditions. Each day will find us working with athletes in the outdoor environment. What these models can do may shock even the most experienced outdoor photographer.
For more information and to register for this workshop visit Summit Workshops.
. . . . . . . . . . . . . . . .
Japan: The Fall Colors of Shinshu and Hida
October 20-29, 2023
Location: A Photographic Expedition Through the mountains of Central Japan
Register for The Fall Colors of Shinshu and Hida
Join world-renowned photographer and instructor Michael Clark and creative director/photographer George Nobechi in an all-new photographic road trip adventure through the mountainous Shinshu and Hida regions of Japan during the glorious autumn. This special, nine-night journey is limited to a maximum of 8 participants with Michael and George via private van.
Our expedition will begin in Tokyo on the morning of Thursday, October 20th. There, we will board the Nagano Shinkansen (Bullet Train) to zip northwest to the beautiful mountain resort community of Karuizawa, a little over one hour from Tokyo. Karuizawa is the headquarters for Nobechi Creative and the location for the new Karuizawa Foto Fest (KFF) starting in 2023. As a bonus, photographs you make in Karuizawa will be eligible for submission for the free call-for-entry. Located at over 1,000m (3,300ft) above sea level on the southeastern slopes of Mount Asama, Karuizawa is full of hidden waterfalls, reflective ponds, forests, and sweeping vistas. Michael will teach you how to "light-paint" your subjects as well as photograph mountain landscapes.
Our journey will continue north over the mountains to the Jigokudani Monkey Park, home to the Japanese macaques in surroundings of fall color, and then on to the castle town of Matsumoto, home to the famed and rare black castle, a designated national treasure.
From Matsumoto, we will drive south to the Kiso Valley, the historic home of the Kiso Kaido / Nakasendo Trail that connected the capital city of Edo (present-day Tokyo) to the old capital of Kyoto. This area is full of the best-preserved "post-towns" of the Nakasendo Trail, retaining the ambience of the good old days of the Edo period. In addition to photographing the beautiful towns, we will work on portraiture here with natural and artificial light.
Our next stop takes us into Kamikochi, a stunning, high-elevation area within the Japanese Alps known for its alpen color, but also for its spiritual ponds with shinto shrines. Kamikochi does not allow private vehicles of any kind, making it a very quiet, beautiful slice of mountain paradise.
Our final destination will be a short drive to the west, to neighboring Gifu Prefecture and the quaint town of Takayama. With our many local friends and connections there, we will be spending an intense few days making environmental portraits of martial artists, sake brewers, miso makers, ceramicists and Buddhist monks.
The return journey to Tokyo will then begin with a picturesque train-ride south through Gifu Prefecture to Nagoya, where you will transfer on to the bullet train for the final leg of the journey back to Tokyo, with a chance to see Mount Fuji along the way if it is a clear day.
For the full list of details please visit the Nobechi Creative website.
Class size: 8 people (Minimum 6 people required for the class to proceed)
Cost: Approximately $7,450 per person (double occupancy) + $705.40 VAT, Single Supplement +$595 USD
Deposit: A $2,500 deposit will be required to secure a booking. Japan at this time is still not fully open to travelers from overseas. All travelers signing up for this trip must therefore enroll in travel insurance that includes trip cancellation insurance. The balance will be due 45 days before departure if Japan opens its borders. If Japan remains closed, your deposit will be refunded in full, minus $100 in booking fees incurred from the credit card payment processing, or your deposit can be transferred to another workshop instead.
Note that all payments go to Nobechi Creative in Japan. 
For more information and to register for this workshop visit the Nobechi Creative website.
. . . . . . . . . . . . . . . .
Patagonia Classic
April 2-17, 2024
Location: Argentina and Chile
Register for Patagonia Classic at Visionary Wild 
Patagonia: the word is synonymous with awe-inspiring landscape, and Torres del Paine National Park, Perito Moreno Glacier, and the peaks of the Fitz Roy region are the crown jewels. This hybrid program – part expedition, part workshop, led by acclaimed adventure photographer Michael Clark and Justin Black of Visionary Wild is designed to maximize opportunities to execute well-crafted and compelling photographs that capture the spirit of this incredible place. Participants will have ample time to get to know this sublime region during its colorful autumn splendor, and your photography there will benefit from the opportunity to revisit fruitful situations to apply lessons learned and to take advantage of changing weather and light. Assuming the weather cooperates, moonless nights during our itinerary will mean excellent opportunities to incorporate the Milky Way in nocturnal landscapes. The goal is for each participant to come away from this trip with a strong body of work, a new body of knowledge, new friendships, rejuvenation, and priceless memories.
Torres del Paine National Park and Biosphere Reserve is the centerpiece of Patagonia – the ultimate distillation of the region's most inspiring qualities. It's one of those rare places that routinely exceeds the grandest dreams of even the most experienced photographers. Peaks and spires thrust abruptly upward above turquoise lakes, forcing moisture-laden winds off the ocean to form soaring lenticular clouds that catch the fiery sunrise and sunset alpenglow. Glaciers spill down from the Patagonian icecap, depositing cobalt blue icebergs on the shores of Lago Grey. Endemic lenga tree forests glow in hues of gold and copper in the southern autumn. Rivers tumble over cascading waterfalls as condors ride thermals on the flanks of the Cordillera del Paine mountains. Guanacos and foxes range over the golden pampas, and flamingoes wade the lagoons. At this time of year, the days are a manageable length with extended periods of dawn and dusk, and the sun never rises more than 35 degrees above the horizon. The quality of light is spectacular.
Our trip begins in Punta Arenas, Chile, where our local guide team and driver – good friends of ours who are regarded as some of the very best in Patagonia – we will meet you at the airport and transfer you to Hotel Cabo de Hornos, a recently remodeled boutique hotel on the town's main square. We'll all gather there and go out as a group for a welcome dinner at one of our favorite restaurants nearby to get to know everyone. The next day we proceed to Torres del Paine National Park (with lunch at a restaurant along the way) where we'll check into Hotel Lago Grey, the first of three excellent lodges in the park that will serve as our base camps for the next seven days and nights – the others are the spectacularly located Hostería Pehoe, and recently upgraded Hotel Las Torres.
After Torres, we cross the border into Argentina, for a four-hour drive to El Calafate on the shores of Lago Argentino (a.k.a. Lago General Carrera on the Chilean side of the border). Our "basecamp" for two nights will be the beautiful four-star Alto Calafate Hotel, from which we will make excursions by van to the expansive Perito Moreno Glacier framed in autumn color, as well as other scenic highlights.
Then it's on to El Chalten in Los Glaciares National Park, the gateway to the spectacularly soaring granite spires of the peaks Fitz Roy and Cerro Torre, renowned among alpinists as world-class climbs (Justin's mentor Galen Rowell made an ascent of Fitz Roy in 1985). For four nights, we will stay at Posada Lunajuim Hotel, an excellent three-star accommodation. We will make use of this towering sublime mountain backdrop by making excursions to various vista points, rivers, lakeshores, autumn forests, and more to find compelling foregrounds for our compositions. As our trip draws to a close, we will return to Calafate for another night at Alto Calafate Hotel before catching departing flights to Buenos Aires and home.
Michael Clark and Justin Black will lead the small group on field sessions adapted to make the most of the prevailing conditions each day. Emphasis will be on photography and hands-on mentoring in the field. We'll photograph when the conditions are good, and we'll gather in the lodge for presentations on light, composition, visualization, technique, and digital workflow at times when light or weather aren't as conducive for photography (during harsh mid-day light, if a rain storm passes through, etc.). We will also hold constructive critiques of participant photographs, and then head back out into the field to apply what we've learned.
Excursions will include a trip by ferry to visit the face of Glacier Grey and, in our comfortable group vehicles, spectacular locations that we have scouted in detail on prior visits. Some locations involve short hikes, but nothing particularly strenuous.
After dusk each day, we will gather for a nice dinner and some good Chilean and Argentine wine. Then it's off to bed to rest, as most mornings we'll be out around 6:00am to take advantage of the incredible pre-dawn light. Breakfasts and lunches will be handled in relation to our photographic activities, served either at our lodges or in the field as a gourmet picnic.
Cost: from $13,995 to $15,995 USD
For more information and to register for this workshop visit Visionary Wild.
Included in the program:
Photographic instruction throughout by Michael Clark and Justin Black, a highly effective instructor team who know the region well.
Top local guide, plus support by a first-rate team of assistant guides and drivers
Lago Grey ferry cruise
Ground transportation and transfers
Fifteen nights lodging
All meals, snacks, and beverages (including beer, wine, cocktails with dinner)
ITINERARY
April 2 – Arrival Day. Punta Arenas, Chile. Night at Cabo de Hornos Hotel.
April 3  – Drive to Torres del Paine National Park. Night in Lago Grey Hotel.
April 4 – Lago Grey ferry cruise to Grey Glacier and short hike through autumn forest to iceberg cove. Night at Lago Grey Hotel.
April 5 – Transfer a short distance to Lago Pehoe, featuring an incredible panorama of the Cuernos del Paine mountains over the lake. Night at Hosteria Pehoe.
April 6 – Lago Pehoe and excursions to nearby locations. Night at Hosteria Pehoe.
April 7 – Transfer to Las Torres. Among other highlights, this part of the park offers superb dawn alpenglow on the Torres del Paine themselves. Night at Las Torres Hotel.
April 8 – Las torres – Chile. Night at Las Torres Hotel.
April 9 – Las torres – Chile. Night at Las Torres Hotel.
April 10 – Transfer to El Calafate, Argentina. Night in Alto Calafate Hotel.
April 11 – Excursion to Perito Moreno Glacier. El Calafate, Argentina. Night in Alto Calafate Hotel.
April 12 – Transfer to Los Glaciares National Park, El Chaltén, Argentina, beneath the stunning alpine scenery of the Fitz Roy Region. Night in Lunajuim Hotel.
April 13 – El Chaltén, Argentina. Night at Lunajuim Hotel.
April 14 – El Chaltén, Argentina. Night at Lunajuim Hotel
April 15 – El Chaltén, Argentina. Night at Lunajuim Hotel
April 16 – El Calafate – Argentina. Night at Alto Calafate Hotel
April 17 – Fly to Buenos Aires / Home
. . . . . . . . . . . . . . . .
Japan: The Art of Motion
May 2024
Location: A Photographic Expedition Through the mountains of Central Japan
Not just a travel photo tour, not just a workshop, but a unique opportunity to photograph Japan in Motion: Martial artists, sumo wrestling, traditional performers, bustling cities, bullet trains and more to create a strong, dynamic body of work that will have your friends and colleagues in awe of your photography, while learning invaluable lighting techniques courtesy of Michael, and diving deeply into the beautiful Japanese culture through George.
Japan is a country constantly on the move. With the fastest bullet trains in the world, and sports old and new, there are ample opportunities to create ambitious images of both the modern and ancient Japanese culture in motion. In this photography workshop with Michael Clark and George Nobechi we will push ourselves to create dynamic images that impart motion into the world of still photography. Using a combination of natural light and artificial lighting techniques (not to worry if you are new to lights—Michael and George will be there to help you), incorporating motion blur, and featuring both fast-moving and slower-moving action, we will set up a wide variety of scenarios to practice and produce stunning images.
Michael has spent the entirety of his career capturing images of athletes in motion in remote locations for some of the most prestigious clients in the World including Apple, Nike, Nikon, Fujifilm, Red Bull, Nokia, National Geographic, Sports Illustrated and many more. In Japan we will adapt his techniques to a wide variety of traditional sports, performances, culture and events in stunning locations. The aim of this workshop is to craft images that are dramatic, unusual and out of the norm—images that stand out and grab the viewer's attention but are unmistakably Japanese.
We will start with a few days in Tokyo, where we have a dynamic variety of locations planned: everything from bullet trains whooshing by to sumo wrestlers in the ring on a tournament day to motion under the neon signs at night.
For the second part of the workshop we will travel to the beautiful countryside town of Takayama, known for its well-preserved old streets to work with martial artists and traditional performers. Through out the workshop we will have plenty of time to really get creative and explore the possibilities in each location, while also taking most meals together and enjoying the amazing food Japan has to offer.
Michael will also share his extensive knowledge of digital workflow and show participants how he works up his images to a very high level. Each day will find us on location capturing powerful images in addition to image critiques, discussions on various techniques, and thinking through the types of images we hope to create that day.
Michael first visited Japan in May of 2019 and enjoyed the country so much he immediately hatched the idea to coordinate with George on creating this unique workshop.
George, with his extensive knowledge of Japan and its culture, will be our guide to help us stay true to the traditions and also dial in our experience so that we come away with incredible images. George will also instruct you in filling out your Japan portfolio with carefully crafted landscapes, environmental portraits and still-life shooting around the main workshop photography led and taught by Michael.
***All lighting equipment will be provided by Elinchrom and Michael will be there to help fine tune and set up the lighting for all participants.
Class size: Limited to 8 participants
ITINERARY
May 16, 17, 18, 19: Tokyo

May 20, 21, 22, 23: Takayama

May 24: Tokyo

May 25: Departure
INCLUDED
9 nights hotel accommodations

9 breakfasts

5 lunches

7 dinners

All domestic transportation by bullet train and local train

One ticket to the Sumo Grand Tournament

All admissions, location fees, model fees

Instruction and guidance from Michael Clark, George Nobechi and team

Detailed information package and full itinerary in detail

One shared portable WiFi device for the group

Bilingual support during the trip
NOT INCLUDED
international airfare

trip insurance including cancellation insurance (required)

airport transfers

extra nights at hotels in Tokyo

model fees (will be determined by our group size)
Tuition:
Cost per person, double occupancy: $7,995 for bank wire transfer +$240 for payment by credit card.

Cost per person, single occupancy: $8,895 for bank wire transfer + $270 for payment by credit card.
Note that all payment will go to Nobechi Creative in Japan.
. . . . . . . . . . . . . . . .
Stay tuned for other workshops coming later this year…