This blog post is an excerpt from a longer feature article that appeared in the Summer 2021 issue of the Newsletter. You read the full article click here to download the PDF magazine.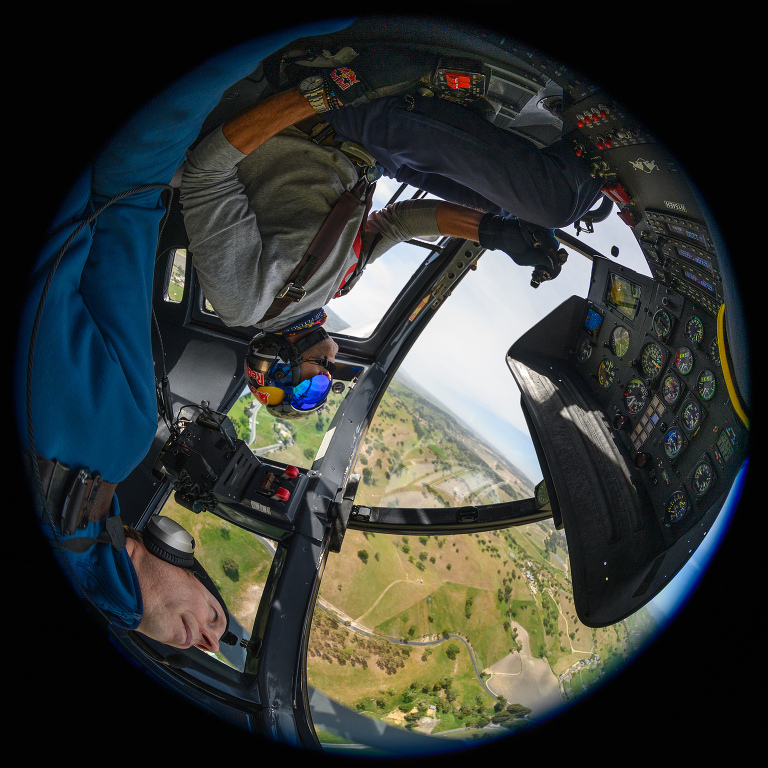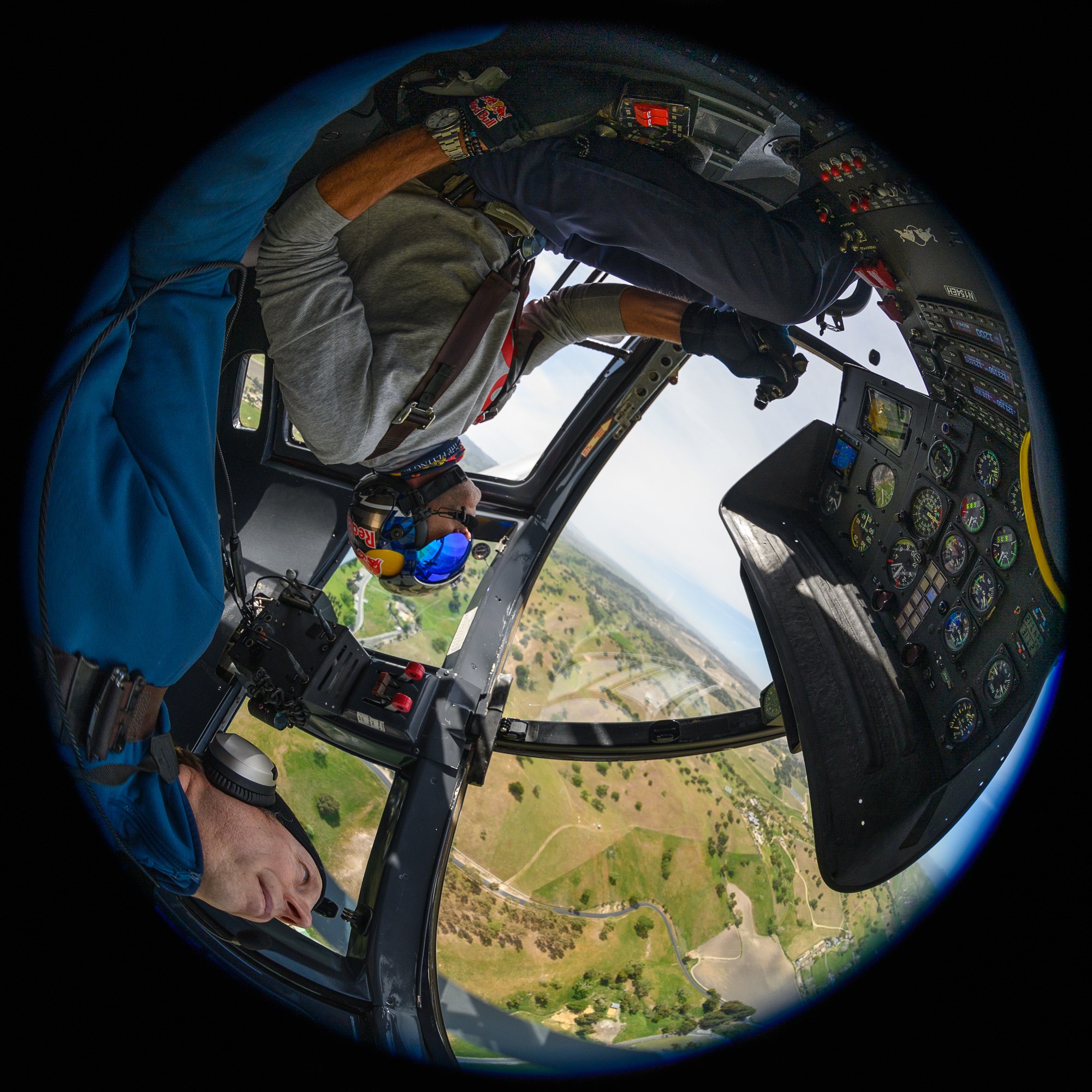 Having worked with the Red Bull Air Force on more than a dozen assignments over the last decade, it is always nice to get the call for another gig with the team. I have gotten to know the crew pretty well over the years and even wearing a mask and a hat they recognized me instantly when I showed up at the 2021 Training Camp in Los Alamos, California earlier this spring. Imagine working with Superman and Superwoman on your next photography assignment and that gives a sense of what it is like working with the Red Bull Air Force. 
On this assignment, I spent quite a bit of time sitting in the back seat of a helicopter—either the Red Bull Helicopter or the shotover helicopter, which was there to capture video. Normally, with a shotover helicopter (which has a gyro-stabilized camera mounted under the left front corner of the helicopter) no one else is allowed in the helicopter when they are shooting. But in this case they were open to having me in the back with an open door because the camera operator and cinematographer (one and the same person) sits up front in the left seat. Hence, we had a lot of options for capturing action from the air on this gig.
Capturing images of Kirby Chambliss and Kevin Coleman, the stunt plane pilots, as well as Aaron Fitzgerald, the Red Bull helicopter pilot, is always challenging. Both Kevin and Aaron were new additions to the team so we definitely wanted to capture some great material of them in action. To document Aaron Fitzgerald in the Red Bull helicopter I worked mostly from the shotover helicopter and flew alongside him while strapped in and shooting out an open door. On that first evening we went out at sunset and buzzed a hot air balloon (which we were set to be working with a few days later) and Aaron did back flips in the helicopter right next to the balloon. All I can say is the folks on that balloon ride got one hell of a show!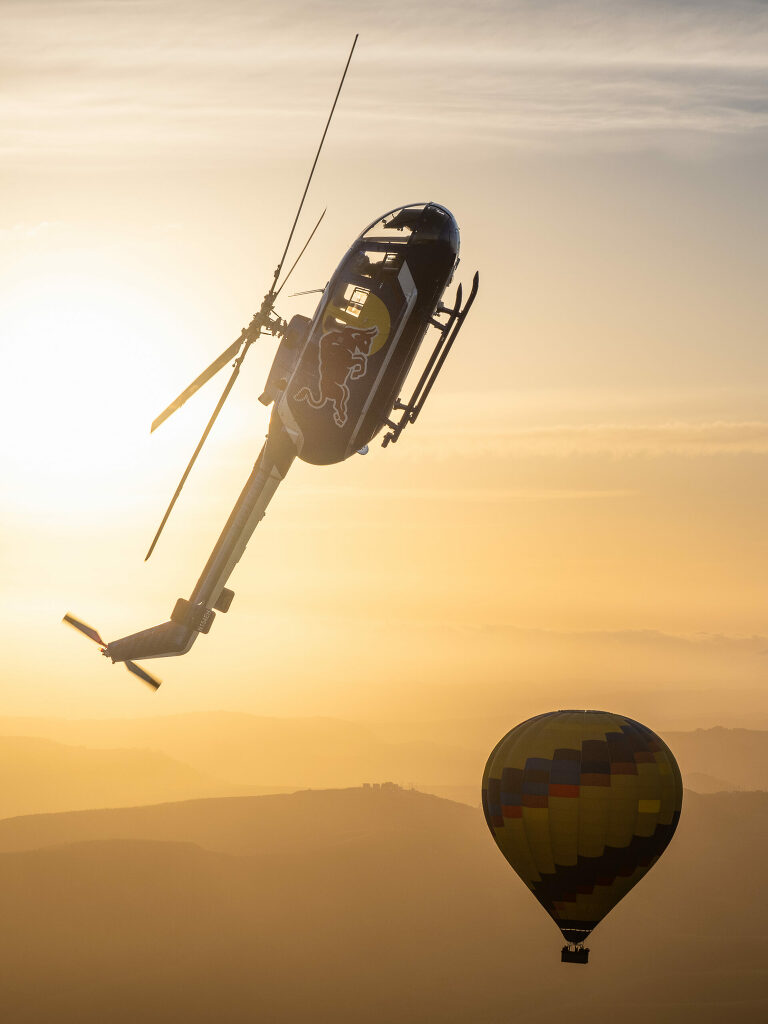 A few days later, after having spent a considerable amount of time flying back seat with Aaron in the Red Bull helicopter, he told me to come up and sit left seat after I had been flying with him all afternoon. He wanted to take me up to do his entire aerobatic show, which lasted about six minutes and involves several 360 upside down maneuvers—in a helicopter! My first reaction was, "That sounds great, but I don't want to puke in your helicopter." Aaron assured me it wouldn't be too bad and instructed me how to follow the horizon from the windows above and below the front seats to keep ourselves oriented and our stomachs at bay. I told myself, "Well, if there is ever a time to do this, then this is it—and Aaron is one of the best pilots in the World." I trusted him completely. Once I got strapped in and locked down with the five-point harness I grabbed my Nikon Z7 II and a fisheye lens to document the experience. At the top of this blog post you can see a fisheye image of us inverted (note the horizon).
I kept my camera firmly on my lap—so as not to injure myself or cause any mayhem in the cabin—and shot series of images during each maneuver. I knew that if I tried to raise the camera at any point and we shifted our position quickly at the same time I could nail my face with the camera or worse. I had the camera tethered to my harness as well so it couldn't go on walkabout in the cabin and result in a catastrophe. In all we did at least a dozen or more inverted stunts and with Aaron calling them out I was able keep the horizon locked in and hold onto my lunch. 
There are only a few helicopters in the World capable of going upside down and even fewer pilots skilled enough to pull off this maneuver. Helicopters technically are not supposed to go upside down. Once we landed, Aaron congratulated me on being on of a very small number (a few dozen) to ever go upside down in a helicopter. That six or seven minutes was definitely a highlight of the assignment for me and gets stacked on many other amazing experiences I have had working with the Red Bull Air Force. Below are a few images of Aaron mid-air captured from the second helicopter.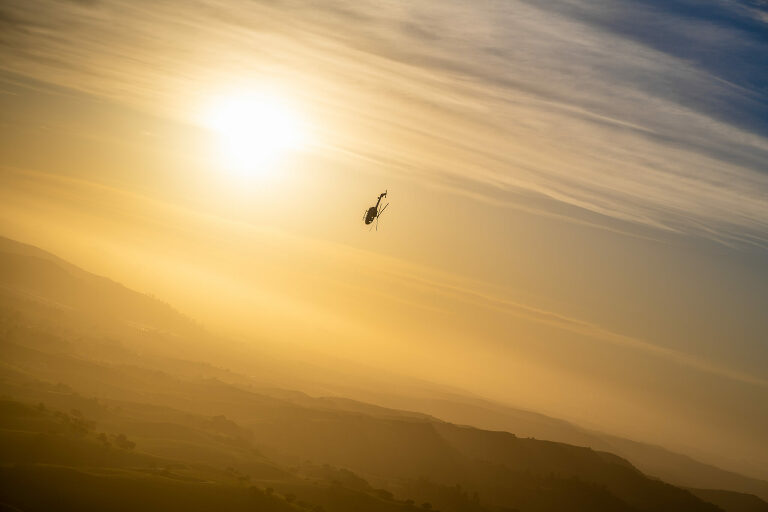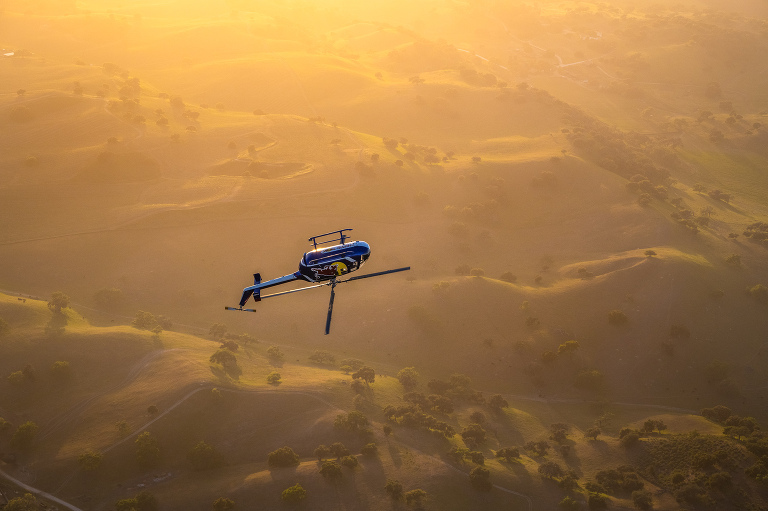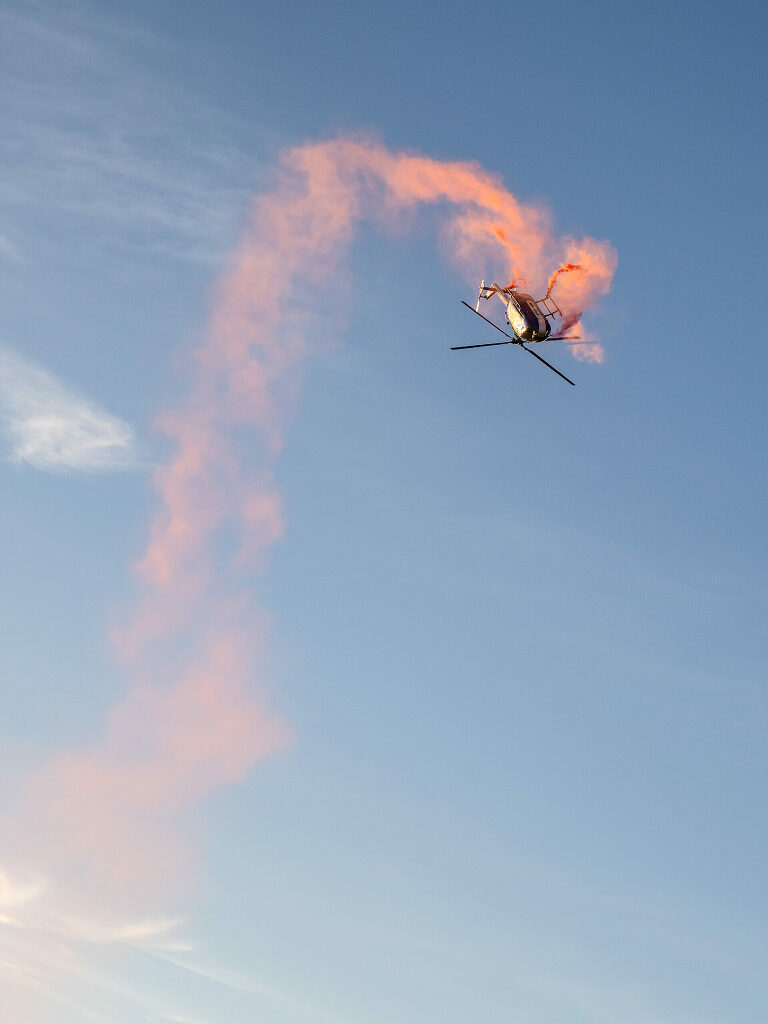 My sincere thanks to Aaron and the entire Red bull Air Force for another stellar training camp. And also, my thanks to Red Bull for hiring me for this gig. Always a blast!