Disclaimer: I was provided this lens by FUJIFILM USA. I am not an official ambassador for Fujifilm, but I have worked closely with them since 2019 when I created photographs for the launch of the GFX 100. In late 2020 I also helped create images for the launch of the GFX 100S as well. Hence, I am tight with the amazing Fujifilm family, but they did not ask me to write this review and these are my thoughts. The GFX system has been my main camera system since early 2019.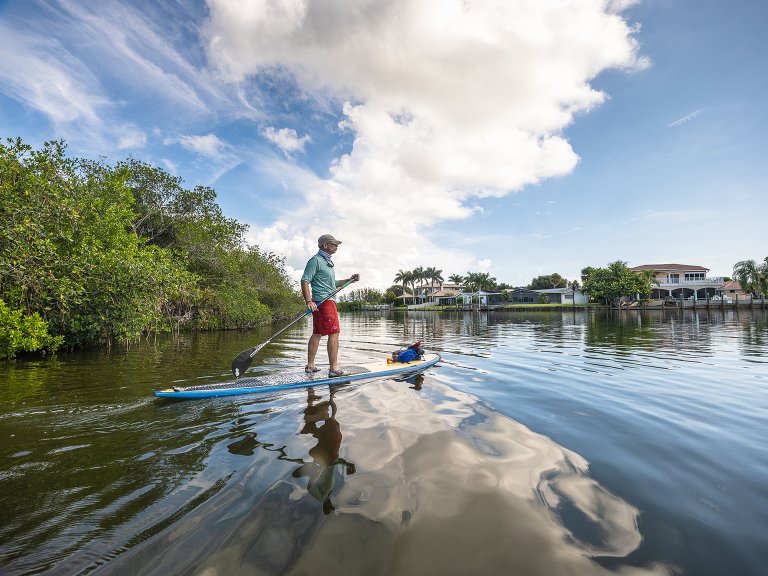 Earlier this summer I received a package from Fujifilm containing the then top-secret GF20-35mm f/4 R WR lens. I took it with me on several assignments and personal projects including to Florida when I was out at Kennedy Space Center to cover the Artemis 1 launch. This wide angle lens wasn't the right lens to cover the launch with but I was able to take it out and shoot on the water, in the water (using an Aquatech water housing) and by the water as seen in the images featured in this review. 
Right off the bat here, I have to say what everyone who has used the Fujifilm GFX system already knows—there are no duds in the GFX system. All of the lenses are spectacular. Sure there are a few standout lenses like the GF110 and the GF250, as well as the newer GF80 mm f/1.7. All of the zooms are remarkable as well—and I take those on just about every assignment. The GF20-35mm lens is yet another stellar zoom lens that expands the range of the GFX system to a 16mm equivalent in 35mm. It is a wicked sharp lens at all focal lengths. In fact it is so sharp that it might have just replaced my GF23mm lens, which used to be my go to landscape lens. The 20mm end of this zoom broadens out that angle of view to a more preferable super wide-angle perspective — and I greatly appreciate that for landscape photography. As can be seen above and on the next page, that 20mm focal length offers a gorgeous frame and it is currently one of the widest lenses available for any digital medium format system.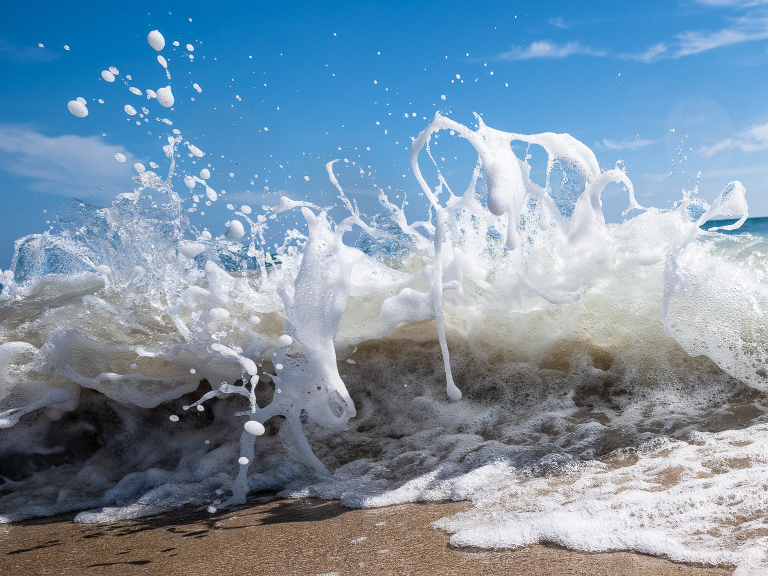 One of the first things you notice when you pick up the GF20-35 is how light it is. The lens itself is not massive but it is large enough that you might expect it to weigh a lot more than it does. At only 725 grams (1.59 pounds) it is incredibly light. That is a huge bonus as a lot of us are going to be hiking long distances with this lens. The lens is well balanced and because it is so light it really sits well on any of the GFX cameras, especially the GFX 100S. Aside from the weight, it is also an internally focusing lens, meaning it does not extend when you zoom or focus the lens. The front also does not rotate so your graduated neutral density filters stay just as you placed them on the front of the lens. Fujifilm definitely thought through a lot of these issues that landscape photographers wanted when they designed this lens. 
While the f/4 aperture might seem slow to some photographers, especially those not used to the medium format world, it is actually quite impressive given that wide angle medium format lenses from other manufacturers can be f/4.5 up to f/4.8. I am not sure how they pulled that off without making the lens massive but it is great to have a relatively (for the format) fast wide angle zoom. That aperture provides relatively shallow depth of field—similar to an f/2.8 or f/3.2 full-frame equivalent 16mm lens. 
One of the coolest set of images I have created so far with this lens are a series of motion blur images of the Atlantic Ocean. I was inspired seeing what some of the surf photographers have done with longer lenses and set out to Paradise Beach in Melbourne, Florida. I set up my Gitzo tripod and took the time to level it accurately. Then I set about taking hundreds of whip-pan blurs. Basically, I whipped the camera horizontally from left to right and then back right to left and used a slow shutter speed to create the motion blur as seen here. It took a fair bit of experimentation to figure out the best shutter speed and the motion itself. I am sure it looked pretty hilarious to those walking by watching me whip the camera around. The reason I took so many images is that you have to pan the camera just so to maintain the horizon as a sharp line—and also get the right wave pattern that creates the streaks in the foreground. This surely didn't test out the sharpness of this lens, but it goes to show that the wide angle perspective really comes in handy for making unique images. The image shown below ticked all of the boxes for me in terms of the wave shapes and the perfect whip-pan.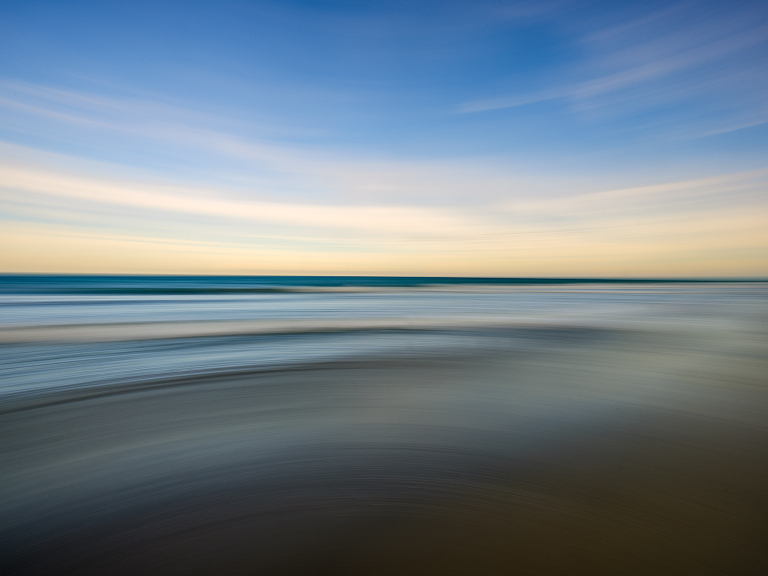 The GF20-35 also creates a medium format f/4 to f/5.6 holy trinity as well. The GF20-35, the GF45-100, and the GF 100-200 are all workhorse lenses. In the past, I have pretty much taken at a minimum the GF32-64, the GF80 and the GF100-200 with me on assignments. Now that the 20-35 is on the scene I will have to adjust which lenses I take with me on assignments given the needs of that gig. There is something really special about the look and feel of the images created with the GF80mm f/1.7 and I take it on pretty much every assignment no matter what. I think the GF20-35 is going to fit into that category as well since it quite unique. It feels very much like a modern version of the legendary f-mount Nikkor 14-24mm f/2.8 lens that I used for a few decades, but it is lighter, smaller and much sharper than that lens ever was and of course it is for a camera with a slightly different aspect ratio. 
With an 82mm filter thread the front element is larger than normal but not that much more so. It seems most of the modern mirrorless lenses have larger filter threads and this one is no different. 82mm is a size many photographers have filters in and use step-down rings to accommodate smaller filter threads. Certainly in the GFX system this is the case, but also among many of the 35mm full-frame format camera lenses as well.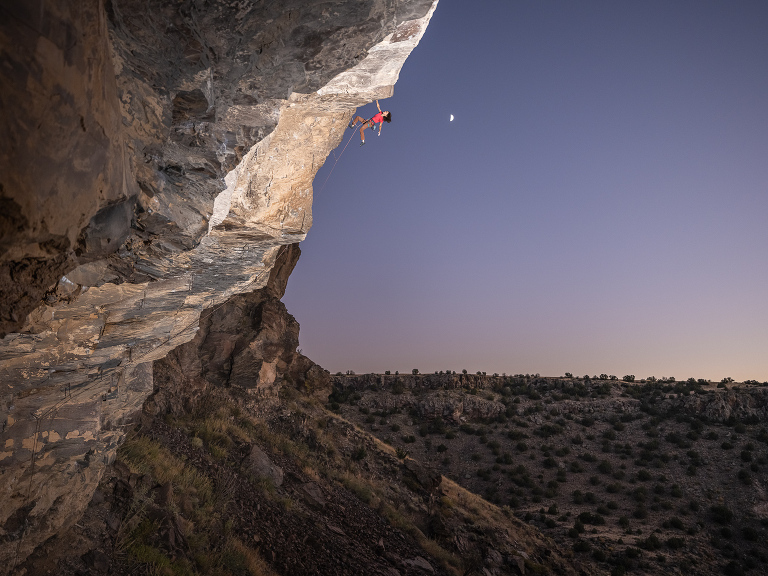 I am not sure there is that much more to say, the GF20-35 is everything you would want from a wide-angle zoom. Sure there is some very slight distortion at the wider end of the zoom range, but that is very easily corrected in post-processing. I haven't noticed much if any chromatic aberration. And as usual the lens is weather resistant, which I put to the test in the rain out in Florida—it passed with flying colors. The price of this lens is not inexpensive at $2,399.00 USD, but in the medium format world, that is pretty darn reasonable. If you are in need of a wide angle medium format zoom for the GFX system, this is the one. You won't be disappointed. My thanks to Fujifilm USA for sending this lens my way and for all of their support these past four years—it has been one of the biggest honors of my career to be a part of their team. They have knocked it out of the park yet again with this zoom. For more information on the GF20-35 please visit the Fujifilm website. 
This review first appeared in my Fall 2022 Newsletter and is republished here so that more folks can find it. If you would like to subscribe to the Newsletter send me an email.