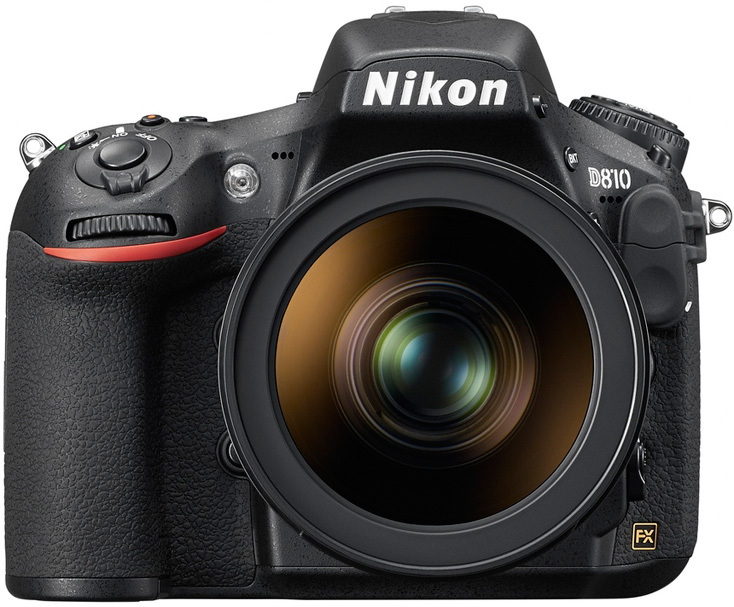 With the introduction of the Nikon D810, I have gotten quite a few emails from folks wondering what my thoughts are on the new camera. Having taught several workshops on "how to get the most out of your Nikon D800," and having written a glowing review of the D800 in my Spring 2012 Newsletter a few years ago, I am not surprised by the emails. Hence, to save me time responding to quite a few e-mails I thought I would work up this blog post and go on the record.
Since I haven't actually shot with this camera, please keep in mind that my thoughts on the new D810 are sheer speculation. One thing I am sure about is that the D810 is going to be a stellar camera and includes some excellent updates to the already phenomenal D800 and D800E. Should you upgrade to the D810? Well, I am not going to advise anyone on this question here. The D800 and the D800E are still excellent cameras and will be for some time to come. The D800-series cameras, in my mind, were future-proof to some degree when they came out. Hence, I will leave the question of whether or not you need to upgrade your camera to you and your wallet.
The D810 definitely has some new features that make it a more useful camera than the D800. I won't list the full specs here in this blog post as there are plenty of sites [check out DP Review's hands-on preview] that have given a full description of the new camera. Among the new capabilities that interest me the most are the faster framing rates for still photography: 5 fps in full frame (FX mode) and 7 fps in DX crop mode. As a sports photographer, the framing rate was always a sticking point for me with the D800, which is why I also own the Nikon D4. Seven frames-per-second in DX mode is respectable. That framing rate along with the DX mode would be very useful when shooting surfing, where having a longer reach with my Nikkor 200-400mm f/4 VRII lens, without having to use a tele-convertor, would be a bonus. If there is a compelling reason for me to upgrade, the framing rate alone might push me over the edge.
Other new features that grabbed my attention are the new Group Area AF, the flat picture control for video, the zebra stripes feature in Live View for video, and the redesigned shutter and mirror mechanism. There are also some very useful video features that have been upgraded in the D810, like being able to use Auto-ISO to smooth out lighting changes while recording. All of these new features are notable upgrades that will help make a great camera even better. Image quality wise, I am sure the new D810 is slightly better than the D800E, but from what I can tell, and reading what others have said, this is a matter of splitting hairs. The D800 and D800E still have stellar image quality. I am sure the D810 will set a new standard but the image quality difference isn't enough to make me upgrade sight unseen. Don't get me wrong, even though this is an incremental upgrade to the Nikon D800-series, there is a lot more here to get excited about than there was with the D4s.
As of yet, I have not placed a pre-order for the D810. My D800 is working just fine for most of what I do. If anything, at some point I will add a D810 to my kit and hold onto my D800 and D4. The D4 is still my main camera for low-light situations and sports photography. It is an incredible camera. I only wish it was a 24 MP camera that shot at 8 or 9 fps. As for the D800-series, no matter which D800 version you have, it is still the best camera I have ever used in my entire career. It is unmatched by any other DSLR on the market, for now. If Nikon had included 4K video in the D810 I would have already placed a pre-order. We'll have to wait for 4K video in the D900 down the road. Here's hoping it includes raw video capture in full 4k.
For more information on the Nikon D810 check out the full specs and sample photos and videos on the Nikon website. You can pre-order the Nikon D810 through B&H Photo & Video.