Last fall, as the Elinchrom Skyport Plus HS was announced, I set up a BMX shoot for Elinchrom USA here in Santa Fe, New Mexico to show in a real world scenario how the Elinchrom ELB 400 and the new HS (hi-Sync) flash heads along with the Skyport Plus HS transmitter could be used to shoot action and portraits. If you have been following along on this blog, then you probably have seen quite a few blog posts related to Elinchrom products. I have promoted this brand not just because they sponsor me but also because they have truly introduced some game-changing products in the last year.
On this BMX shoot, I shot both action images with the HS flash heads and also portraits. Below is an image created using two Elinchrom ELB 400 battery-powered strobes with the HS flash heads attached. Notice that the BMX rider is completely frozen in mid-air. This is something that was impossible to do before now without using super high-end medium format cameras that can sync with flash at up to 1/1,600th second. With any other flash setup, the rider would have some amount of motion blur due to the slower 1/250th second sync speed. This image was shot at 1/8,000th second at f/3.5 at ISO 800. Never before have we been able to sync strobes at such high shutter speeds and get such consistent results with only 400 Ws from 20-feet away.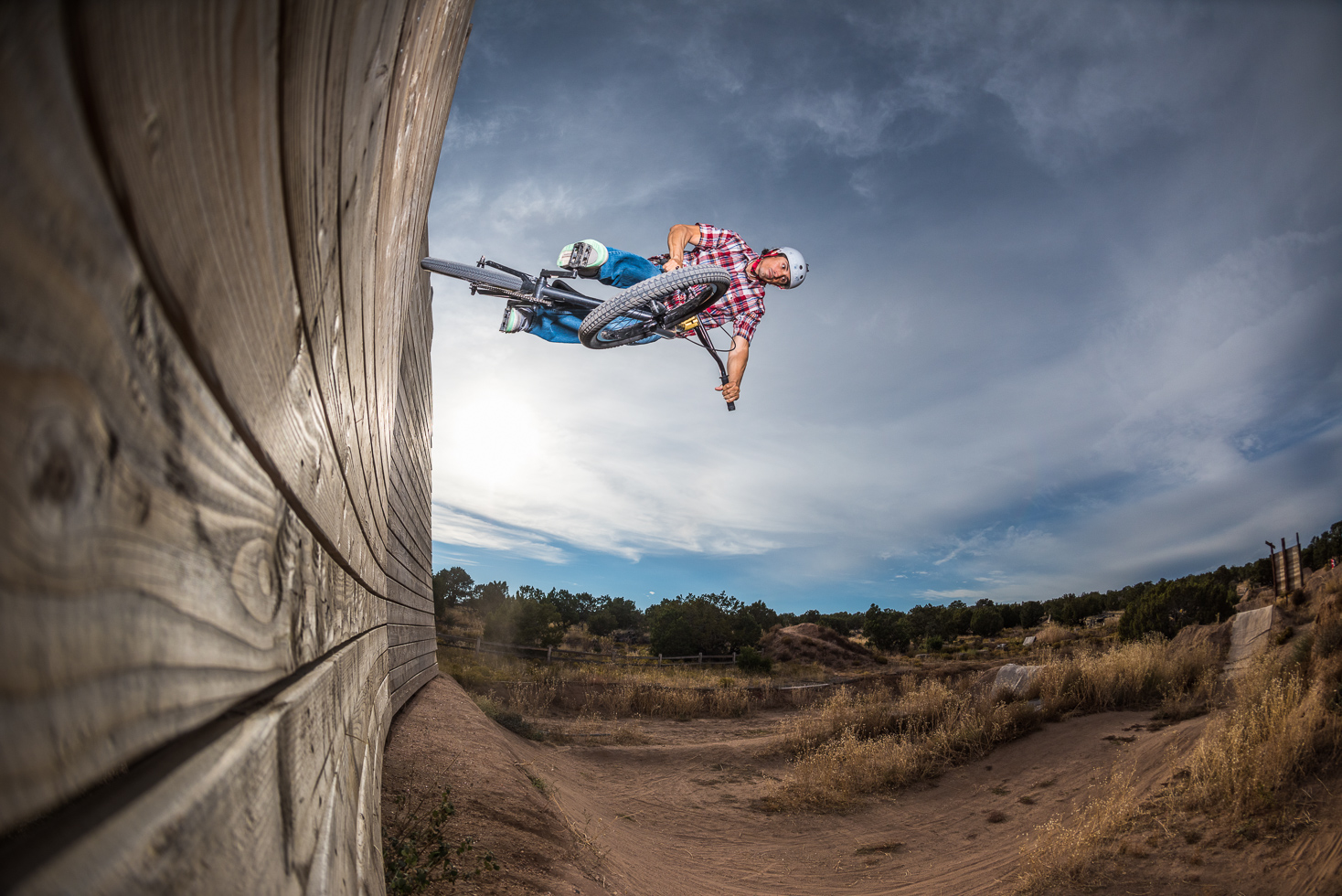 In addition to shooting action images, I also wanted to see how seamlessly I could use the new Hi-Sync technology to shoot portraits. Below is a portrait we shot that same day, as can be seen in the video. I wouldn't say this is an exceptional portrait by any means but it does show the capabilities of the HS technology. This portrait was created using three HS flash heads and a ring flash attached to an Elinchrom 1,100 Ws Ranger pack. Of note, the Ranger ring flash was able to sync right along with the HS flash heads at 1/8,000th second at f/2.2 as ISO 100.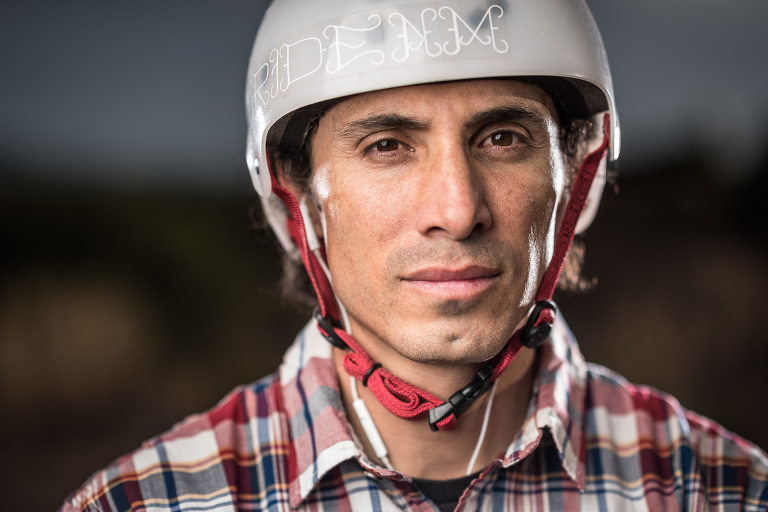 We also made a behind the scenes video of this photo shoot for Elinchrom USA and Mac Group USA. All of the equipment used to produce these images is listed in the video and there are also flyover shots that show how the lighting was set up.
My thanks to Elinchrom and Mac Group USA for helping me push the envelope. Also, my thanks to Bill Stengel for taking the time to create this behind the scenes video.