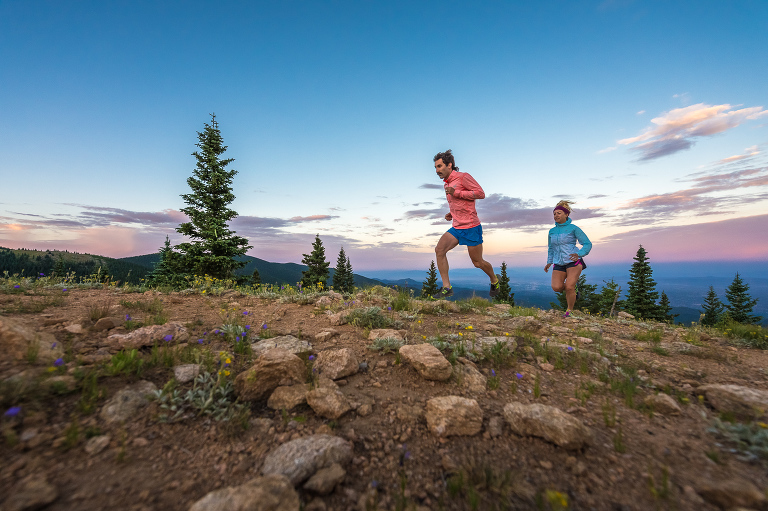 Last month I had the pleasure of shooting for New Balance with Dominic and Katie Grossman, two elite ultra trail runners. While I was shooting for New balance, we were also shooting images to promote the Ultra Santa Fe trail race, which is sponsored by New Balance and is coming up quickly on September 10th, 2016 in the Sangre De Christo mountains above Santa Fe, New Mexico. As you can see in these images Dominic and Katie are amazing trail runners. I have never seen runners so enthusiastic about running. I have also never seen runners fly through the terrain as these two seem to do at every opportunity. Both Dominic and Katie were like gazelles bounding through rolling terrain. They were literally flying on some trails with their feet spending less time on the ground than in the air.
This assignment started early, as is usual for most of my assignments, before sunrise. We drove up to the top of Ski Santa Fe, the local ski area, and shot at sunrise in the high alpine terrain at over 10,000 feet overlooking the valley below. Along with Dominic and Katie, we had a whole crew of runners including Peter Olson and Taylor Pardue, who are putting on the Ultra Santa Fe race. Over the following twelve hours we worked at a half dozen different locations showcasing the varying terrain of the race.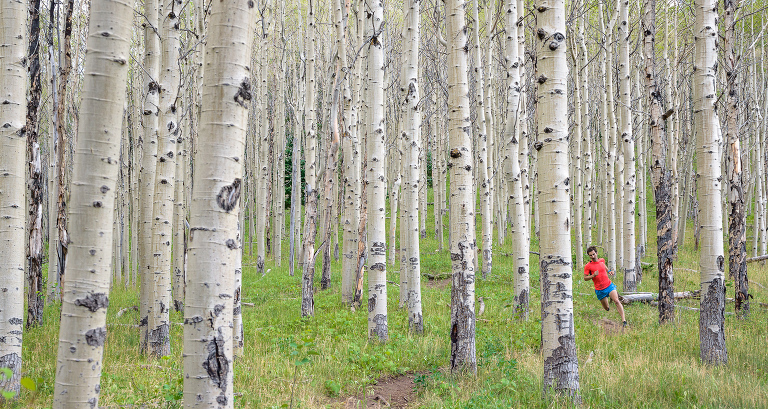 At the end of the day we ended up on a single track trail up high in the Aspens as seen in the image above. This is one of the most amazing Aspens groves in the state of New Mexico and both Dominic and Katie were keen to shoot here even after a long day running back and forth for the camera. What impressed me most was just how fast they moved through terrain, even as ultra trail runners who average 50 to 100 miles in a race. Overall, this was one of the funnest assignments I have had in quite a while. It was an great, easy-going crew who were keen on running and we got some amazing images at just about every location.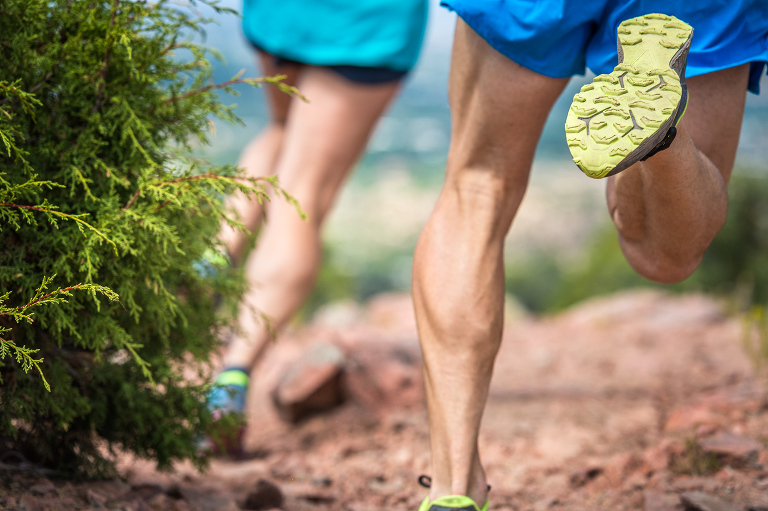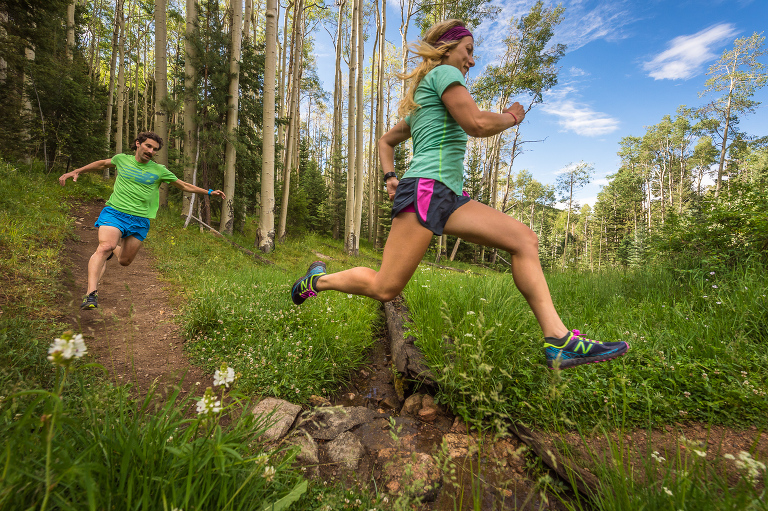 My thanks to Steve Hyde from New Balance, the Ultra Santa Fe race organizers and of course Dominic and Katie for making this happen. Dominic and Katie are coming back to run the race here next week. If you are interested in signing up for the 50 mile, 50 Km, 13 mile or uphill mile race visit the Ultra Santa Fe website for more details and to register. To see a wider selection of images from this assignment visit the New Balance page on my website under the new Commercial heading.