This morning I found out that one of my images from the Lighting the Spirit shoot last summer with Rafa Ortiz was among the winners in the Maria Luisa Photo Contest, in the category of Adventure and Extreme Sports. The winning image, shown below, has already been widely seen and has already won a few awards. It is awesome to see the images from this assignment for Elinchrom and Red Bull Photography make the rounds. This award, yet again, confirms my thoughts that it was one of my best assignments to date. This image of Rafa Ortiz was created by rappelling into a spot just next to the waterfall and using the new Elinchrom ELB 1200 strobes to light up Rafa and the shaded side of the waterfall. To see how this image was created check out my blog post and the full behind the scenes video on my blog here.
The "Memorial María Luisa International Mountain and Nature Photo Contest" was created as a means of remembering María Luisa Alvarez Alvarez, a Spanish mountaineer who passed away in November 1990. Over 15,000 images were submitted to the 2017 Maria Luisa Photo contest by 1,586 photographers from 89 different countries. The winning images, along with the honorable mentions, will be included in an outdoor exhibition in Infiesto and Oviedo, Spain and the images are also published in a portfolio commemorative book. I have to say that while the adventure images are amazing, when viewing the winning images the Submerged World and Biodiversity images really stood out to me.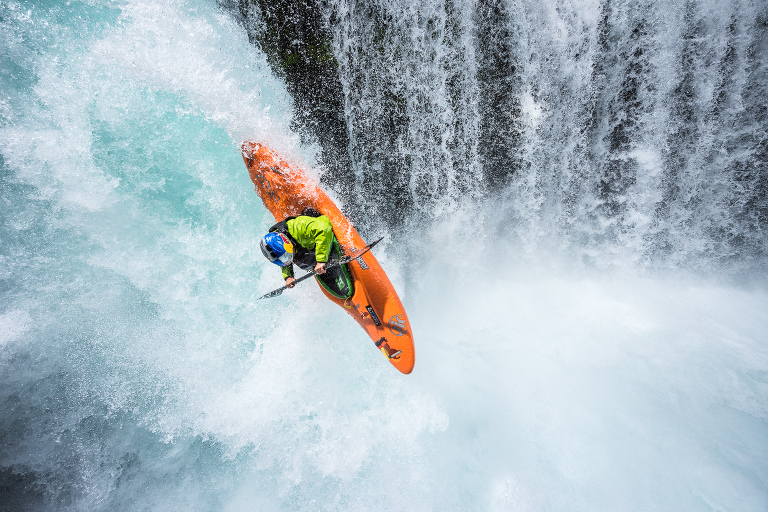 Above is the winning image of Rafa Ortiz dropping over Spirit Falls while whitewater kayaking on the Little White Salmon river near White Salmon, Washington. In this image, Rafa passed by me at only five feet away. This image was shot with a super wide angle 14mm lens. In addition to the above image, two other images of mine were selected for honorable mentions in the Alpinism and the Climbing categories. Those two images are shown below.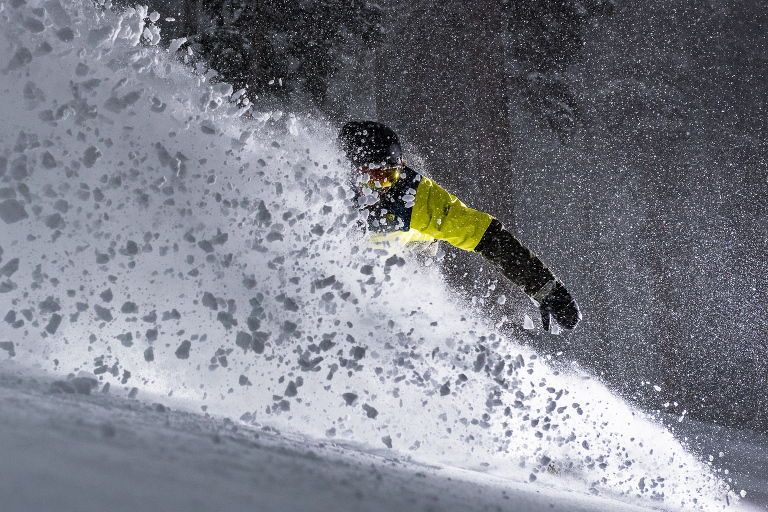 Zach Vanderlei snowboarding in Shane's Glade on a very snowy day at Angel Fire Resort at Angel Fire, New Mexico. This image was shot on assignment for the Angel Fire Ski Resort on a deep powder day. Here again, I used Elinchrom's Hi-Sync technology to light up the snowboarder and the snow. In fact, all three of these images were created using Elinchrom strobes and Hi-Sync flash technology.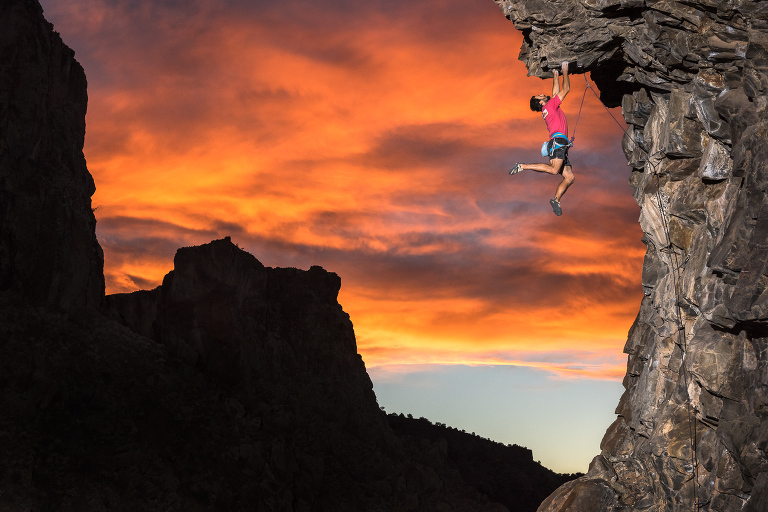 Aaron Miller fighting to stay on a tough 5.12c at Diablo Canyon just outside of Santa Fe, New Mexico. This shot was created on spec while testing out an early prototype of the Elinchrom ELB 1200 back in the fall of 2016. You can view the entire set of winning images here in a video produced by the Maria Luisa contest staff:
28 MML-Photo from MemorialMariaLuisa on Vimeo.
My thanks to the Maria Luisa Photo Contest and the jury that chose the winning images. Congratulations to all the other winning photographers on their remarkable images.