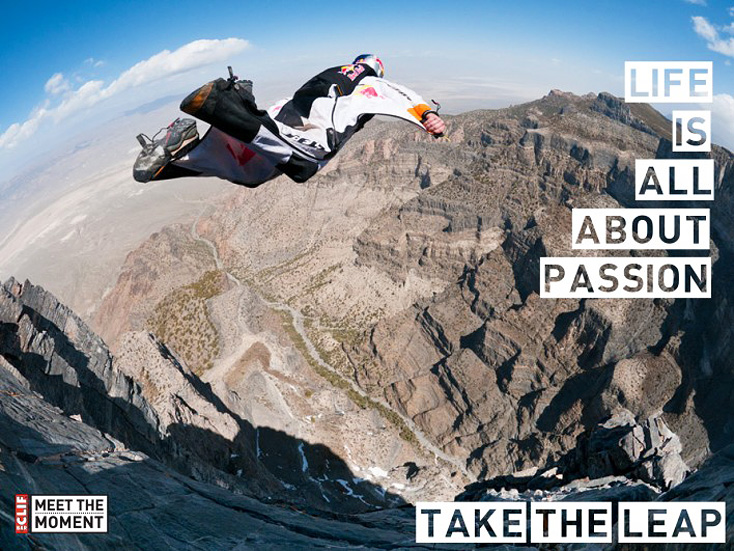 Clif bar recently contacted me about their "Meet the Moment" campaign and asked if I could help in promoting it. And of course, since it is a cool campaign that helps to fund five different outdoor industry organizations like the Access Fund, the Surfrider Foundation and others and gives adventurous folks the opportunity to win a free trip (with $36,000 in prizes to fund said trip) it is a great campaign to help support.
Hence, if you are reading this I encourage you to head on over to the "Meet the Moment" website and contribute and image and a phrase. For every person that enters an image Clif Bar will give $5 to the organization of your choosing. You can see my entry above with the tag line "Life is all about Passion. Take the leap."
If you need any extra incentive. Clif Bar has offered up a few "CLIF Bar gift packages" (see below) for me to give away for those of you that enter an image and then comment about your entry here on the blog. So, leave a comment and I'll pick two names at random on July 15th, 2011. I'll contact those of you that win (please put your email address in the comment) and I'll forward your information to Clif Bar so they can send you the gift.
So, once again head on over to www.meetthemoment.com to submit an image, enter the contest and select which outdoor industry organizations get $5 courtesy of Clif Bar.