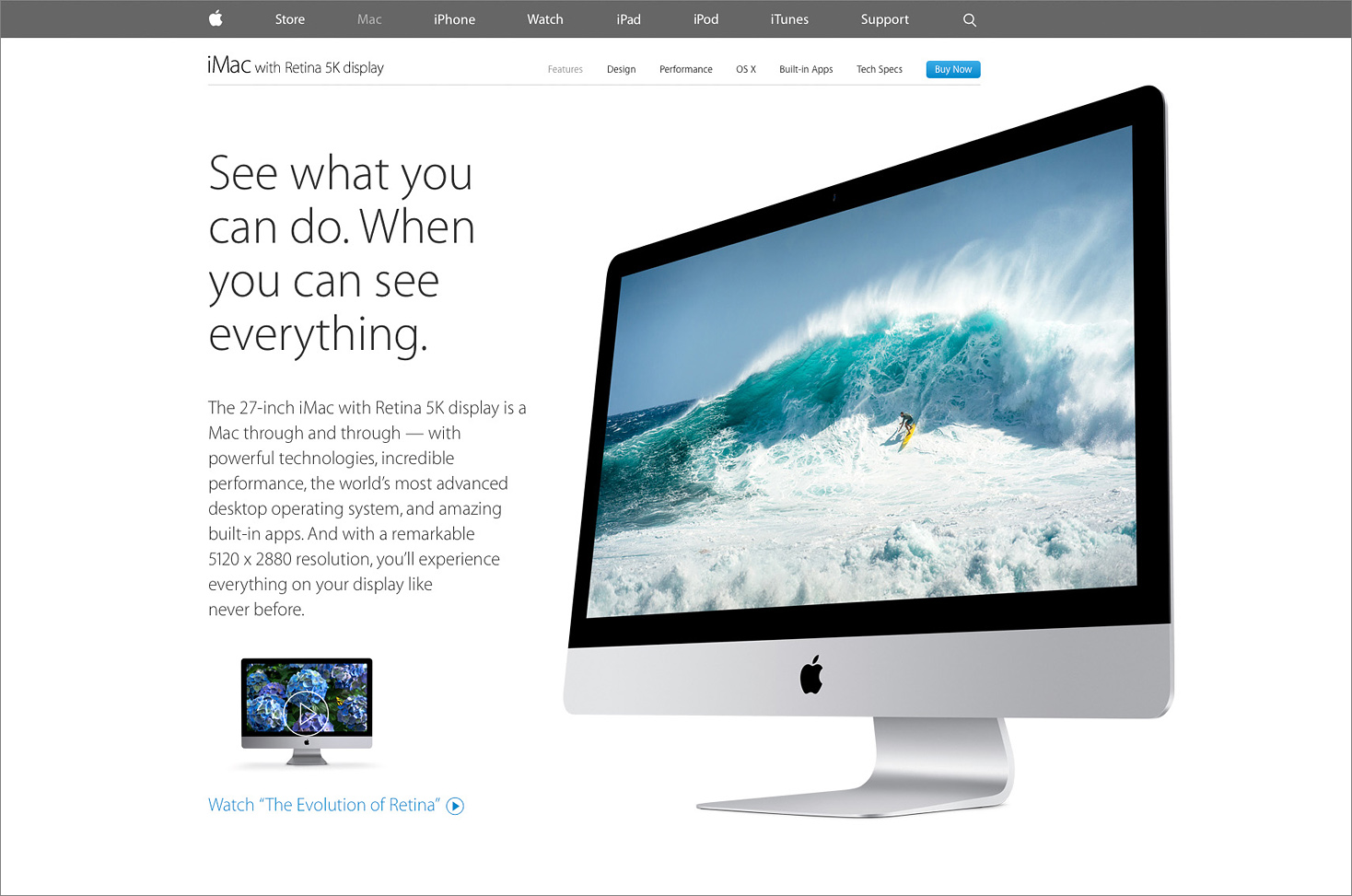 It is always an honor to work with Apple. They are one of the most prestigious companies anywhere on Earth and they drive trends in a way few companies can. They have used a few of my images in the past, but to have my image used to promote the latest Retina 5K displays on the brand new iMacs is quite thrilling. I can't wait to see one of these monitors in person. At 5K these are now the highest resolution monitors ever made and the iMac itself seems quite powerful – at least as powerful or perhaps more powerful than the current Quad-core Mac Pros.
In the image above, pro surfer Kohl Christensen is riding a huge wave at Pipeline on the north shore of Oahu. This day was a wild and crazy day for the surfers as the winds were raging, making for many unridable waves, but Kohl caught this monster and tamed it which allowed me to capture this stunning image.
My thanks to the team at Apple for tracking me down and choosing a few of my images for the latest marketing campaigns and to Kohl Christensen for helping to create such a stunning moment.