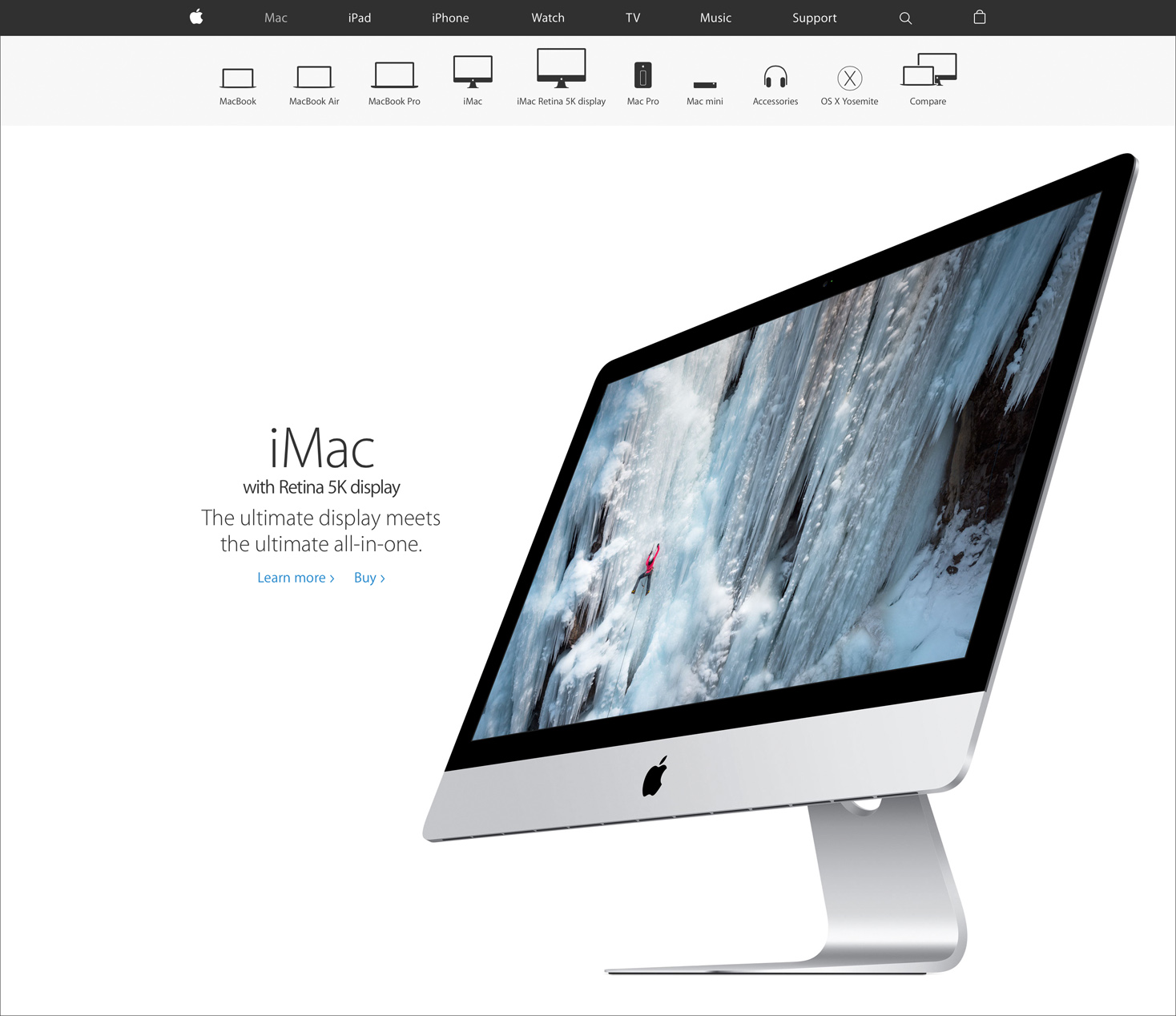 Last fall, when Apple announced the new Retina 5K iMacs they used one of my surfing images to promote the new machine. Just recently I started seeing the ice climbing image shown above being featured on the 5K iMacs. As always, it is an honor to work with Apple. They are one of the most prestigious companies anywhere on Earth and they drive trends in a way few companies can.
In the image above, pro climber Dawn Glanc is ice climbing in the Ouray Ice Park in Ouray, Colorado. This image was created using powerful strobes to light up the ice climb and create something a bit different than your average ice climbing image. Earlier this year, I went back and worked with Dawn again to create a more dramatic set of images in the Ouray ICe Park using Hypersync lighting techniques. You can read about that shoot on the blog, on the Elinchrom website, or in my Spring 2015 Newsletter.
My thanks to the team at Apple for using my images for the latest marketing campaigns and to Dawn Glanc for helping to create such a stunning image.