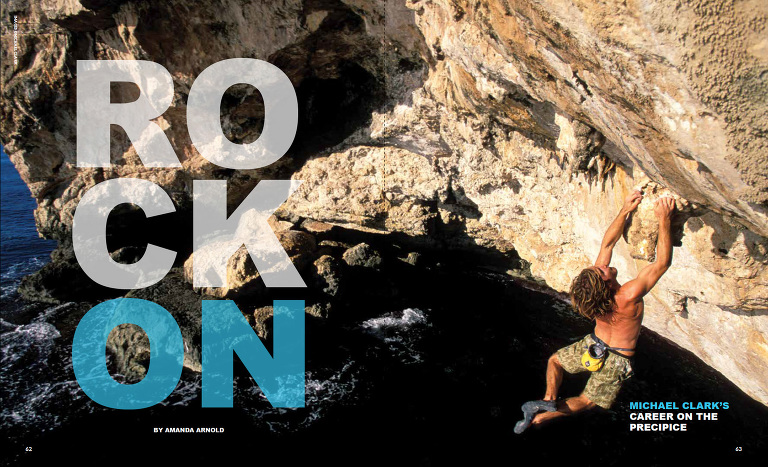 Last month Professional Photographer Magazine, which is the magazine of Professional Photographers of America (PPA), featured a profile of my work in the May 2016 issue. The profile, titled "Rock On," discusses a wide variety of topics including several close calls, a few specific pieces of gear I use, my Newsletter, how I market my images, and also a few behind the scenes stories from recent assignments. To give you a taste of the profile, here is an excerpt from the opening paragraphs:
"I consider my job not a job but a lifestyle," Clark says. Besides daredevil feats that most photographers couldn't stomach, it requires the flexibility to travel nearly constantly. "I just got back from Patagonia, now I'm going to Hawaii, and I'm back one day and then I go to Colorado," he says. It also calls for a deep understanding of adventure sports, a passion that drew Clark to photography in the first place.
PPA is a professional photographers organization that caters to wedding, portrait, senior and family photographers so my work was quite a departure from their normal fare. With over 29,000 members it is also one of the largest professional photography organizations in the world. My thanks to Amanda Arnold for tracking me down and crafting this profile. Check out the full article online on the PPmag.com website.