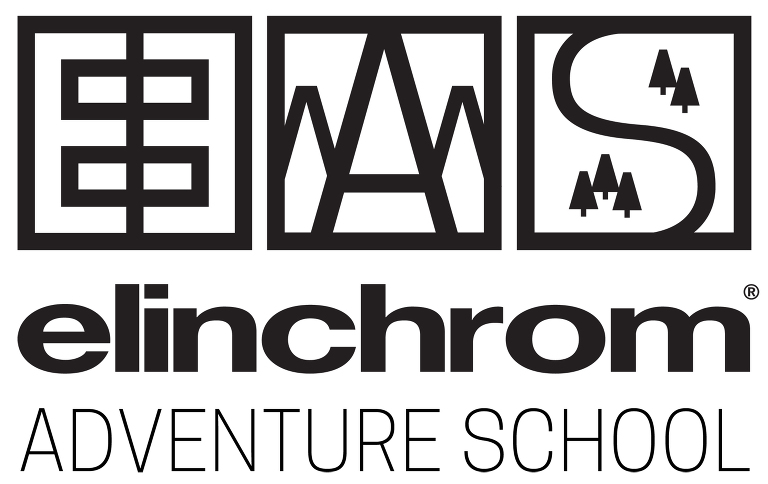 Over the last eight months or more in 2017, I have been working with Elinchrom and MacGroup (the Elinchrom Distributor here in the USA) to help build the Elinchrom Adventure School. The Elinchrom Adventure School is the brainchild of Ab Sesay at MacGroup. It is a great honor to be a part of this and to help Ab bring his idea to fruition.
The Elinchrom Adventure School is a free, online educational website for photographers looking to take their adventure photography to the next level. To access the website, you will have to input your name and email address. That is the only cost to enter. Once inside, you will find an array of behind the scenes videos detailing the gear used for each photo shoot, behind the scenes videos showing exactly how each shoot was pulled off and of course the final images produced. In addition there are links to a wide range of other articles showing how Elinchrom lighting gear was used to create some adventurous images.
As stated in the screenshot below the goal of the Elinchrom Adventure School is "to inspire and educate…while promoting passion, dedication and craftsmanship." With the launch of the Elinchrom ELB 1200 battery-powered strobe kit, both Elinchrom and I feel that there is no better strobe option on the market for the adventure or outdoor photographer. I have written at length about the ELB 1200 in my Summer 2017 Newsletter. In the in-depth behind the scenes videos on the Elinchrom Adventure School you can see me put the ELB 1200 through its paces. This new strobe kit has allowed me to create an entirely new portfolio of images this year, and many of those can be seen in the Adventure School.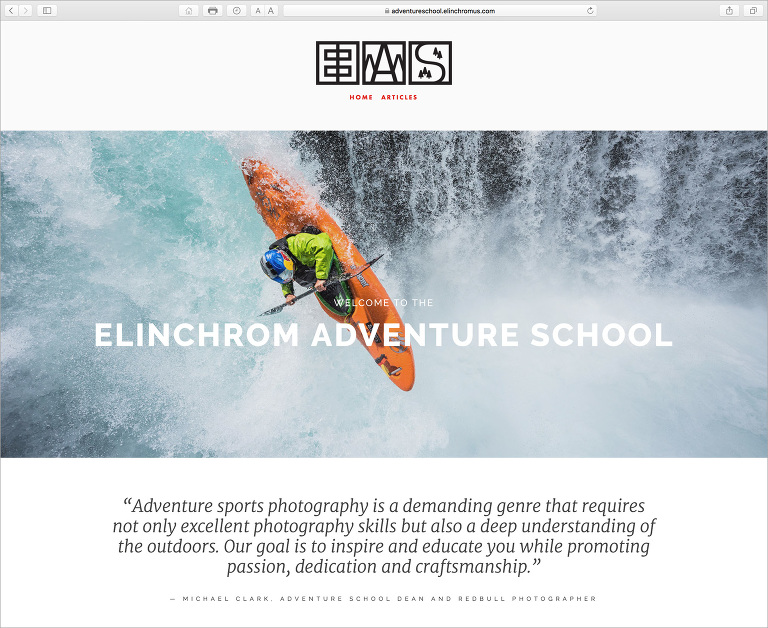 Right now, the Elinchrom Adventure School website will seem like the "Michael Clark" show. That isn't what it is supposed to be. More episodes featuring shoots by other Elinchrom photographers are in the works and will be added to the Adventure School as they are created. Hence, this is an ongoing project and not just a one-off deal. Elinchrom and MacGroup have invested heavily into this project to help you get the most out of your strobe equipment and show some possibilities. At the moment, as shown below, there are two main segments to the website: one detailing a rock climbing shoot at Rifle Mountain Park near Rifle, Colorado and the other detailing the Lighting the Spirit whitewater kayaking shoot that was part of the promotional materials for the ELB 1200. Both shoots relied on the ELB 1200 battery-powered strobes.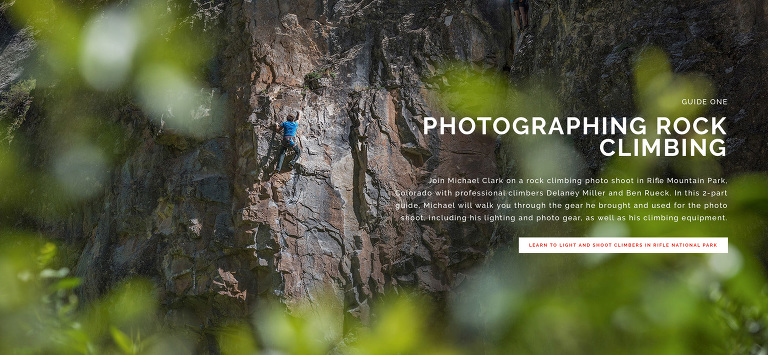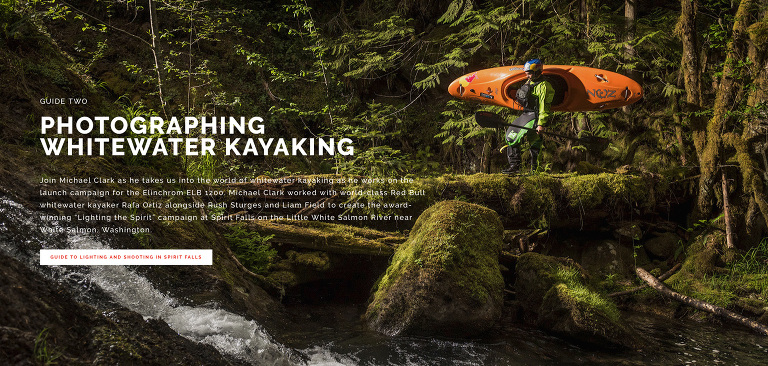 In addition to the behind the scenes videos there is also an incredible interview on the Adventure School with Rob Haggart on "The Evolution of Adventure Sports Photography." Rob Haggart currently runs the APhotoEditor.com website. If you don't know about this blog I highly recommend checking it out. Aphotoeditor.com is a blog that dives deep into the photo industry and reveals a lot of critical information for pro photographers to help them understand how the industry works from the vantage point of a photo editor or art buyer. Rob is also the CEO of Aphotofolio.com, which is one of the leading professional website template companies. As a disclaimer, I have used Aphotofolio website templates for the last eight years or more and they have been a great boon to my career – and I have paid full price for it as well.
In addition to Rob's current work, he was formerly the Director of Photography for Outside Magazine and Men's Journal Magazine. Combined he has worked as a photo editor for more than ten years with some of the top outdoor magazines and he has seen the arc of the adventure sports genre like few other photo editors in the industry have. He was also instrumental in my evolution as a photographer because early on he advised me to buy some strobes and a medium format camera and figure out artificial lighting so that I could produce decent portraits. His exact words were, "You adventure photographers can't light your way out of a paper bag." He was right. At the time I was terrified of flash photography. A few months later, when I could afford it I took his advice and bought my first strobe kit and a used Hasselblad.
"This interview with Rob Haggart is a gold mine of great information for any photographer looking to push their craft and especially for any aspiring pro adventure photographers."
Even if you could care less about using strobes, this interview with Rob Haggart is a gold mine of great information for any photographer looking to push their craft and especially for any aspiring pro adventure photographers. I would recommend signing onto the Adventure School just to watch this video alone as it contains so much great information.
It was a great honor to interview Rob. He is truly an astounding resource in the photo industry and he has done a lot for photographers through his blog aphotoeditor.com and also via aphotofolio as well. Rob has also worked with many of the top photographers across many genres in the photo industry. He has seen it all. He has also helped start the careers of a few very notable adventure photographers. I am praising him here quite vociferously because he deserves it. If you are a photographer, and especially one interested in adventure sports photography, do yourself a favor and check out this interview on the Elinchrom Adventure School.
As new content is added to the Adventure School, I will definitely make note of it here on the blog and also on my social media channels. I also want to thank all of the athletes and assistants that have helped on these photo shoots including Tom Bear and Andrew Bisharat. Lastly, the bulk of the hard work in creating these videos was done by Bill Stengel. Finally, thanks to everyone at MacGroup, who have worked tirelessly on this project and to Elinchrom. I hope you enjoy the Elinchrom Adventure School!