Disclaimer: I have a working relationship with Fujifilm, and as many of my readers already know I shot some of the marketing materials with their flagship GFX 100 camera last year. I originally tried out the X-Pro 2 in May 2018 while speaking at the launch for the GFX 100 in Japan. While working with that camera, I grew to love the smaller form factor and eagerly awaited the X-Pro 3. Over the last month, I was loaned an X-Pro 3 prototype and took it to the Himalayas on a climbing expedition to test it out. I was not paid for this blog post or to try out the camera. My thanks to Fujifilm for loaning me a camera and a few lenses.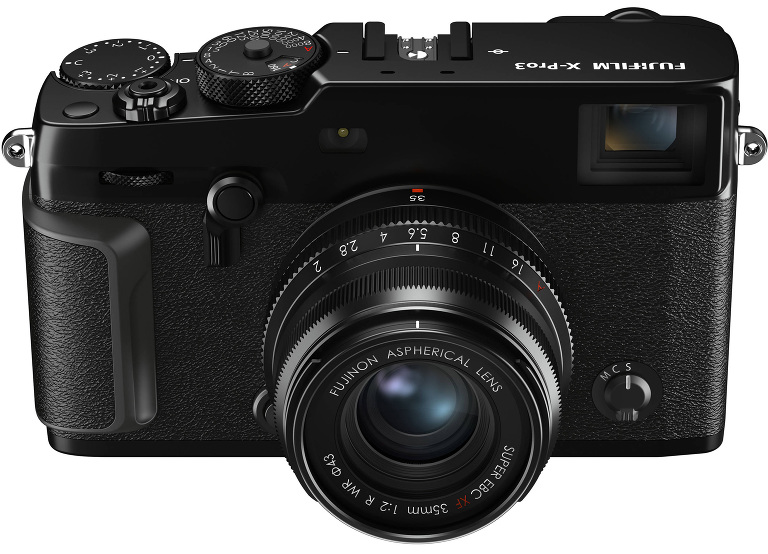 The FUJIFILM X-Pro 3 is a departure from my normal cameras. Most, if not all of my cameras have been chosen specifically to capture fast-action or for their ultra-high-resolution sensors. While the X-Pro 3 does have very respectable AF capabilities (identical to the venerable FUJIFILM X-T3) it is a different kind of camera that blends an old-world form factor with a modern mirrorless camera design to create a unique, elegant and more considered style of camera.
The X-Pro 3 is also an aesthetic choice, much like the Leica M series rangefinders. While the X-Pro 3, like the Leica rangefinders, are designed for photojournalists and street photographers specifically, it also performs exceptionally well in outdoor adventure situations where a lightweight, tough-as-nails camera can lend itself to storytelling and also keep the photographer somewhat inconspicuous. I have been eyeing the FUJIFILM X-Pro series of cameras for years now–long before I ever started working with Fujifilm on the GFX 100. The old-school look and feel of the X-Pro series cameras, paired with an incredible optical and electronic viewfinder makes for a very unique feature set offered by no other camera manufacturer. I think many photographers drool over the Leica rangefinder cameras (both the older film models and the new digital versions) but few of us can afford them and also if and when you actually use one with the manual focus lenses you realize fairly quickly just how slow and limiting those cameras actually are to use compared to modern digital cameras. By comparison, the X-Pro series seems like a modern update to the manual focus rangefinder cameras and it is eminently easier to use than any manual focus rangefinder.
I realize many might be asking why would I work with an APS-C camera like this one–especially considering the other cameras at my disposal, notably the FUJIFILM GFX 100 and the Nikon D850. As a working pro, the X-Pro 3 may not be my main working pro camera but there are certainly times when I want to take a smaller, lightweight camera on a shoot (like on my recent mountaineering trip in Nepal). I could have easily taken my Nikon Z6 along with a small 24-70mm mm lens with me but when you are cutting of the end of your toothbrush and counting the ounces in your pack, no full-frame 35mm mirrorless camera can compete when it comes to weight versus image quality to a high-end APS-C camera that is dialed in to this level. With that said, choosing the X-Pro 3 isn't just about having a lightweight, small camera. When you pick it up, there is an immediate tactile feeling and responsiveness that makes me want to go out and shoot with this camera. That is hard to explain but there are only a few other cameras on the market that share this effect.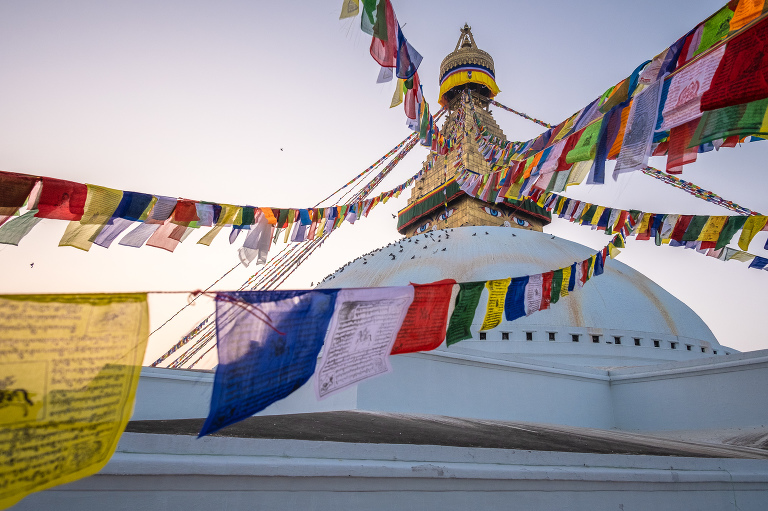 ERGONOMICS
Similar to other rangefinders the main feature and overriding design element is an optical viewfinder on the left side of the camera. On the X-Pro 3, the viewfinder works as both an optical and an electronic viewfinder depending on your preference–and in large part depending on what lens you have attached to the camera. The optical/electronic viewfinder is one of the main reasons I love this camera so much. It gives me both options and the choice to go back and forth or stick with whichever one suits the situation and the lens I have on the camera. At the same time, I can still see the histogram in both the optical and the electronic viewfinders, which is a key element of a mirrorless camera. With the X-pro 3 you also have the option to use the Optical viewfinder and have the electronic viewfinder visible down in the lower right corner so you can see what the image will look like. This versatility is incredibly useful.
As shown below, the camera is stealthy. For the most part, the top and back of the camera are home to most of the critical control buttons, knobs and dials but notice that it is a simple layout, which helps keep the focus on the image and not on the camera itself. I much prefer the X-Pro series Fujifilm cameras over the X-T and X-H series of cameras because the X-Pro cameras simply have fewer dials and buttons to mess with. For the way I work, it just feels like I can get to the right exposure settings faster with the X-Pro series cameras. I love that Fujifilm gives us varying options for the style of camera that works best for us as photographers–and even various styles that might work best in different scenarios.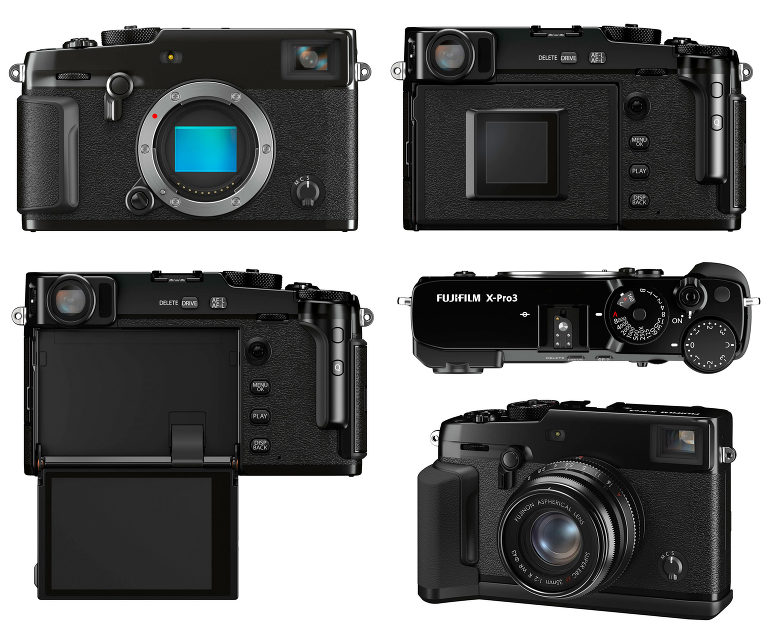 Of note, as has been hotly discussed on the internet, the rear LCD screen is by default hidden and can only be viewed when folded down. Having shot a fair bit with the X-Pro 2, which did not have a hidden LCD screen, and now for several weeks with the X-Pro 3 I have to say that at least for me it is a non-issue. In use, the hidden LCD just means that you aren't distracted by the LCD screen or tempted as much to chimp on the back of the camera. Instead, you stay focused on what is in front of you. In reality, the EVF is so much higher resolution than the LCD (this is the same on most other cameras as well) that you can simply push the play button to view the images in the EVF without having to flip down the LCD screen. With your eye to the viewfinder, the "PLAY" button is easily visible so that you can push the right button and no matter which viewfinder mode you are in (optical or EVF) the EVF will appear with the last image you captured. For those that shoot with the camera at arms length and use the LCD screen most of the time to shoot images then this may not be the camera for you. Maybe I am old-school but I find holding a camera away from my face and composing the image with just an LCD screen on the back of a camera to be difficult at best. There are certainly times when that works, as in low or high angles but for the most part, I do use good handholding technique and a huge part of that is having the camera viewfinder pressed against my eye.
Also of note, I have purchased the X-Pro 3 along with the Metal Hand Grip (MHG-XPRO3), as shown above attached the X-Pro 3 in the lower right corner. I really like the way that grip improves your purchase on the camera. This may be more a matter of having large hands than anything else, but it definitely helps to balance out the larger lenses like my XF 16mm f/1.4 R WR lens. It is such a lightweight camera (at least compared to my other giant cameras) that I often carry it without a big camera strap and the grip just makes it easier to hold.
Depending on which lens I have on the camera I tend to go back and forth between the EVF and the optical viewfinder. With a 23mm or 35mm lens, I usually go for the optical viewfinder because the square box outline inside the viewfinder (showing what will be contained in the image) is relatively large in the viewfinder and also allows me to see what is coming into or going out of the frame. When using wider lenses like my 16mm f/1.4 lens and anything longer than 50mm (or a zoom lens) then I opt for the EVF. In both cases I have the histogram visible at the bottom of the frame.
IMAGE QUALITY
In this age of full-frame cameras (technically a misnomer for 35mm cameras as no camera is really "full-frame" these days), anytime you pull out a camera with a smaller sensor the camera geeks–of which I could call myself one–recoil in horror at an APS-C sensor. Have no doubt, my main camera these days is the FUJIFILM GFX 100 so I am a total convert to huge megapixel cameras and I love getting as much detail as possible so I can make giant prints. But not everything has to be shot with larger, heavier and higher resolution cameras. The X-Pro 3 has a 26 MP sensor, which for most folks, including most professional photographers, is more than enough resolution. 26 MP is well beyond the resolution of 35mm film. It is likely approaching the resolution (or beyond it) of medium format film.
In my testing the image quality on offer in the X-Pro 3 is as good if not the same as that offered by my Nikon Z 6, which similarly has a 24 MP sensor. I was curious how the brand new X-Pro 3 would compare on several specs compared to the Z6, which has very clean noise at high ISO settings. To test out and compare the high ISO noise, I shot still life images at every ISO setting with both the Z 6 and the X-Pro 3. I also tested the FUJIFILM XF 16mm f/1.4 WR lens against my Sigma ART 24mm f/1.4 lens at every aperture from f/1.4 up to f/11. My Sigma ART 24mm lens has consistently been a wicked sharp go to lens for me over the years so the Fujifilm lens would be up against one of the sharpest lenses I own.
The upshot is that wow, the X-Pro 3 holds its own in terms of noise at high ISO settings. I couldn't really see much if any difference up to ISO 3200. At ISO 4000 and above the Z6 seemed a little smoother but even so it was very difficult to see much of a difference. It seemed that the noise just looks slightly different on each camera. Once I applied noise reduction to the raw image files, the X-Pro 3 looked ever so slightly better than the Z6 at ISO 6400—or at least I liked the way the noise was dealt with better. I remember testing a FUJIFIM X-E1 against my Nikon D4 years ago and being pretty shocked at how well the X-E1 did compared to the D4. So I wasn't totally surprised by this finding. Folks seem to get all worked up about smaller sensors and how they can't keep up, especially when it comes to noise, and this showed me at least just how dialed in these sensors are in X- Series Fujifilm cameras. Also, the two different lenses seemed roughly comparable. That FUJIFILM XF 16mm f/1.4 lens is a beauty! 
The biggest difference I noticed between the formats is the depth of field. The smaller sensor has slightly more depth of field at every aperture setting, which is to be expected and would be an advantage for landscape photography. Other than that, there wasn't a whole lot of difference in image quality. Of course, if you wanted a higher resolution camera then you would have to step up to a larger sensor like the Nikon D850, the Z 7, one of the Sony cameras (like the new A7R IV), or a medium format rig like the GFX 100. And note that I have all of those options (save for the Sony) and still I sometimes opt just to take the smaller and lighter X-Pro 3.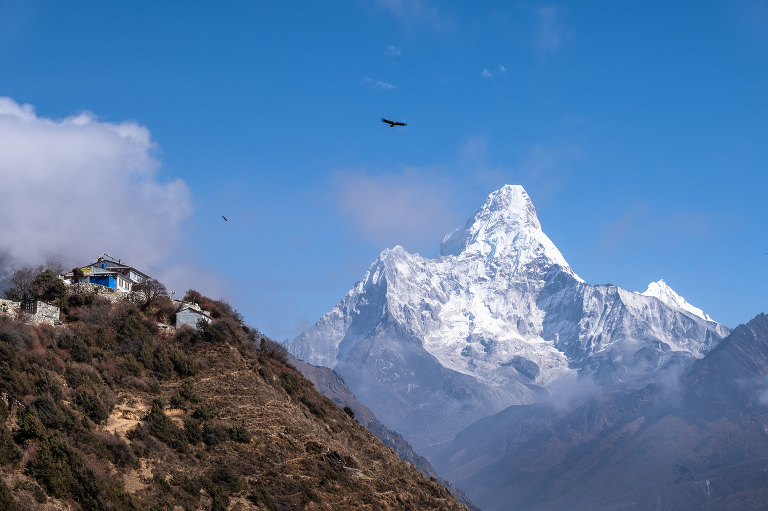 As usual with Fujfiilm cameras, the color output is excellent. If you shoot jpegs then these cameras are very hard to beat as they produce some of the best jpegs from any manufacturer–as you would assume since they were (and still are) one of the largest film companies in the world. I pretty much always shoot in raw, but even in raw mode the X Pro-3, like my GFX 100, outputs excellent color. For portraits I really love the Neg Standard color mode and for everything else I stick to the Standard color profile (Provia). Regardless of the camera setting, this can be adjusted in post when working with raw images.
In terms of output resolution, I have made prints up to 24×36 inches from a 12 MP camera, and they still looked quite nice. I have made prints up to 17×22 inches from the X-Pro 3 and they are gorgeous. I wouldn't really print images larger than 30×45 inches from the X-Pro 3 but that is already quite large. Would a 20×30 inch print look better if it is was shot with the GFX 100 versus one captured with the X-Pro 3? Well, yes, if you want to walk up to it (like a lot of photographers do) and check it out from three inches away but from standard viewing distances the X-Pro 3 prints will hold up just fine.
AUTOFOCUS & FRAME RATES
Similar to the Fujifilm X-T3, the X-Pro 3 can blast away at up to 11 fps using the mechanical shutter and up to 30 fps using the electronic shutter. The buffer depth using the mechanical shutter is approximately 42 lossless-compressed raw images or 145 jpegs. In the 20 fps or 30 fps mode the buffer drops to around 35 lossless-compressed raw images before the camera slows down, which means you have about one second of shooting time. When engaging the 20 fps or 30 fps modes using the electronic shutter there is a 1.25X crop, but even so the fact that this little camera can blast through that many frames is quite remarkable. Of course, as usual, the read and write speeds of the memory card plays a huge factor in just how fast the camera can operate and how quickly it can clear the buffer. My favorite SD cards these days are the Sony Tough 128 GB SD cards, which also happen to have the fastest read and write speeds of any SD card I have seen.
I have not fully run this camera through it's paces yet in terms of the continuous autofocus, but I have used it in all of the different autofocus modes. The X-Pro 3 has the same autofocus algorithms as the X-T3, which is to say it has exceptional autofocus capabilities. In AF-C mode it can track subjects at frame rates up to 11 fps, which is faster by a large margin than my Nikon Z6 can manage. I haven't tested it fully yet but the camera autofocus specifications say the X-Pro 3 can continuously track a subject in the 20 fps mode as well. Most people are not talking about this as a sports camera–and it might not be the one I reach for when I have an action assignment–but it is still a very capable camera in that department. In the image below I tracked focus on my two friends as they walked down main street in Lukla on our way into the Khumbu valley. While this isn't fast action, the camera nailed focus on every image in the sequence.
The X-Pro 3 also has Face Detection and Eye AF, which is very useful when photographing people. It seems to work quite well. At f/1.4 it nails focus on the eye quite effectively. It is not as fast or as accurate as the Sony A9's Eye AF is these days, but at this point no other camera manufacturer has Eye AF that can match what Sony has developed. For a camera like this, meant for photojournalism the Eye AF is more than good enough. For faster moving subjects, where having the eye sharp isn't the issue, I would suggest switching into continuous AF and using the Wide Tracking focus mode along with the appropriate custom AF-C setting. For even faster AF and better focus tracking I highly recommend setting the camera to Boost mode in the Power Management menu.
The X-Pro 3 can also autofocus down to – 6 EV, which means it can grab focus in near pitch black darkness. My Nikon D850 can only autofocus down to – 4 EV and at that low light level it isn't what I would call fast. The X-Pro 3 might be the best autofocus camera in low light of any mirrorless camera on the market. In dark situations where I am having serious trouble seeing anything the camera (using the EVF) picks up focus no problem, which is rather incredible for a mirrorless camera. This low-light autofocus capability is not something I have heard a lot of folks talking about but it makes the X-Pro 3 a great camera for those situations where this comes into play. The X-Pro 3 does not have IBIS (In-Body-Image-Stabilization), which would pair up quite nicely with this low-light AF capability but the small size of the camera does allow for handholding the camera at relatively low shutter speeds. I have gotten sharp images all the way down to 1/15th second while handholding the X-Pro 3.
DURABILITY & WEATHER RESISTANCE
As Fujifilm's top-of-the-line X-series camera, the X-Pro 3 is incredibly durable and weatherproof. It also comes in three different flavors. As shown below there is the standard black (left), Dura Black (center) and Dura Silver (left). All three have Titanium top and bottom plates but the last two options have a "DuraTect" coating that makes the camera nearly impossible to scratch. I opted for the standard black option as I wanted the least intrusive camera possible, but I tested out the Dura Silver prototype in the Himalayas. The Dura coating definitely makes the finish a fair bit tougher. It also holds onto finger prints and grime that comes into contact with the top and bottom plate–but that is easy to wipe off. The Dura Silver was beautiful but I just prefer a more understated camera that will fly under the radar while using it. It just comes down to personal preference–though I will note here that the Dura versions are an extra $200 more expensive than the standard all black model. Regardless of the color, they all have the same features.

Titanium has been used on occasion to manufacture cameras but normally in special versions of a camera model like the Nikon F3/T back in the 1980s. Titanium alloys are a difficult material to work with but they have incredible corrosion resistance and a strength-to-weight ratio that makes them stronger than a similar piece of steel. What this means for the X-Pro 3 is that it is an incredibly durable camera, especially when taking into account the weather sealing that Fujifilm has incorporated into this camera as well. I would not say they are "waterproof" but the X-Pro 3, when used with a WR lens, can handle pretty much any weather without the need for a rain cover. The X-pro 3 is a camera I would have no qualms working with in rough weather, which also makes it perhaps the perfect mountaineering camera as it is tough as nails, lightweight and small enough to take on pretty much any climb–and have it hanging off your pack strap on a Peak Design Capture Clip.
BATTERY LIFE
The small NP-W126S Li-Ion battery used by most of the latest Fujifilm X-Series cameras has been a point of complaint for many users. In use, I have not found the small battery in the X-Pro 3 to be an issue. Using the optical viewfinder definitely helps to save on battery power, and also having the hidden LCD saves a lot of battery power as well since you are likely chimping less than with a normal camera. The reality is that you just carry backup batteries–and they are so light and small that it isn't that big of a deal. I am easily getting 400 to 500 images per battery if not more when using the optical viewfinder. That is significantly less than what I get with my Nikon Z6 but those batteries (in the Z6) are almost twice the size.
The reality is that if they made a bigger battery for a small camera like this then it would be a larger camera body. Hence, there is a give and take and I would prefer to have the smaller camera body. I always have a few accessories with me anyway like an extra memory card, a lens cloth and a few other items so tossing in one extra battery is not a big deal.
XF LENSES
Having used a wide variety of the XF lenses (and all of the GFX lenses) I am consistently amazed by the quality of Fujifilm's lenses. Fujifilm doesn't seem to make second tier lenses like most other manufacturers. Even the kit lens that comes with a lot of their cameras, the XF 18-55 f/2.8-4 lens, is remarkably sharp. Fujifilm also has an extensive lineup of APS-C lenses for their X-series cameras because they have been making the mirrorless X-series cameras for quite some time now. There are also quite a few lens options with both faster primes and slower primes in the lens lineup. Depending on your needs one can opt for the lighter, smaller and typically faster focusing f/2 or f/2.8 lenses or if you want better low-light options there are also fast f/1.2 or f/1.4 lenses in every focal length up to 56mm.
I do not currently have a wide selection of lenses for my X-Pro 3 as I just bought into the system. I only have two prime lenses for it at the moment–those being the XF 16mm f/1.4 R WR and the XF 35mm f/1.4 R lenses. I will definitely be expanding my lens selection in the next year or so but this is not the camera I feel the need to put a longer telephoto lens on (like the XF 50-140 f/2.8). Like the Leica rangefinders of yore, this is a camera where a 56mm (85mm full-frame equivalent) lens seems giant mounted on the front of this camera. Hence, at least for the moment, I am looking to keep the lenses I use with the X-Pro 3 within the 10mm up to 56mm range. If I do opt for larger lenses, then at that point it might be time to put those on the X-T3 or X-H1 camera bodies for the optimum balance and ergonomics relative to those longer, heavier lenses.
CONCLUSION
The idea behind the X-Pro 3 is that the camera frees the photographer from distractions and helps them "stay in the moment" to capture the image. Does it actually achieve that? After a few months with the camera I have to say that the X-Pro 3 does help you stay in the moment and concentrate on the image–or at least that is my opinion and experience so far. To be sure, one would have to work with the camera for a significant amount of time to get to know it and understand its layout so that everything becomes second nature (as with any camera). Given the simple layout, the Face Tracking capabilities and the hidden LCD it does provide a platform that helps you to concentrate on the image. The X-Pro 3 has fewer dials and controls on it than any of my other cameras and the layout of the camera is conducive to quick, on the spot reactive situations–which is a big part of why I purchased the camera.
The X-Pro 3 is one of those rare cameras that gets me excited to go out and create images. Most of my other cameras are tools to get the job done, which is no slight against them, but the X-Pro 3 has a special something that really makes photography fun and fluid. The distance between what you want to capture and the act of doing so is a design feature that most photographers don't think about that much–but I am sure engineers and designers of the cameras think about this a lot. Sure, this camera has a lot of features available in the menu but in reality, once you have it set up, all you need to concentrate on is the composition and the exposure, which makes the process quick and easy when on the run.
All in all, the X Pro-3 is an excellent camera. In fact it is so good that it has me wondering if I even need a "full-frame" camera in my kit. Perhaps working with smaller APS-C cameras like this in tandem with my GFX 100 medium format kit is all I really need. To be sure, just typing that out here in this review is a big statement. I'll need more time to figure out if that will work. A huge part of my hold on the 35mm format is legacy–I have been using that format since I started shooting with film back in the early 80s. Regardless, having a smaller format camera with incredible image quality is really going to work well for some of my adventurous assignments.
Summing up, this is a camera I won't be selling ever–even when Fujifilm releases a new, better version in three or four years. That is about as high a recommendation as I can make for this beautifully made camera.