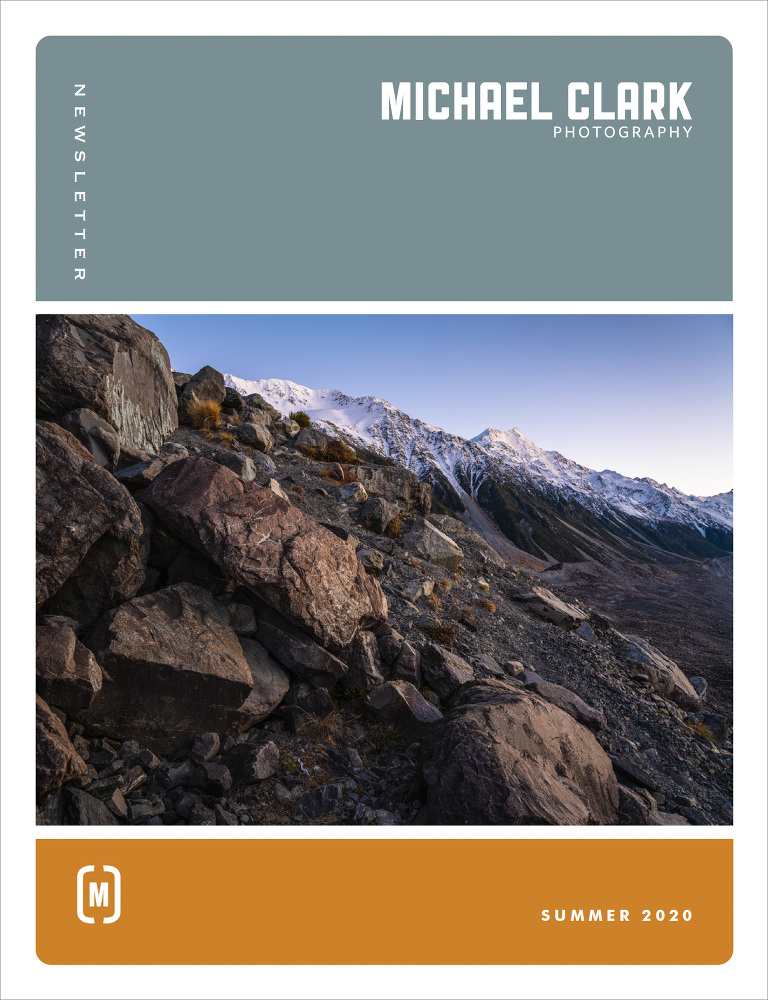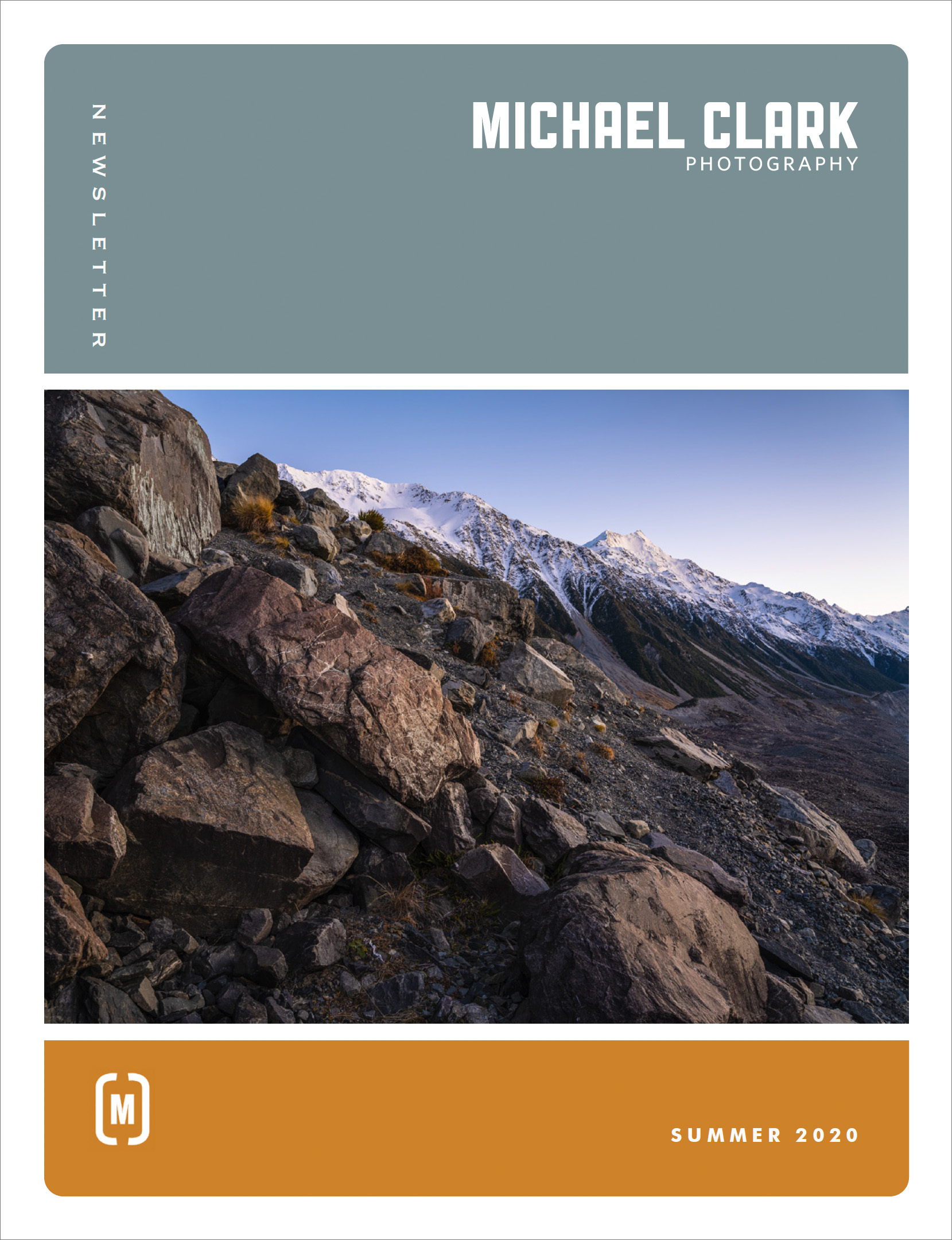 The Summer 2020 issue of the Michael Clark Photography Newsletter is now available for download. If you'd like to sign up for the Newsletter just drop me an email and I'll add you to the mailing list.
This is the largest issue of the Newsletter I have ever produced. It includes an editorial entitled Social Distancing Edition, a full review of the brand new Eizo ColorEdge CS2740 high-end Adobe RGB monitor as well as a review of the "holy grail" Eizo ColorEdge CG319X monitor, an article detailing my photographic adventures in New Zealand last year after speaking at the NZIPP photography conference, an extensive interview with legendary photographer Arthur Meyerson, an editorial entitled A Bumpy Ride, and much more.
The Michael Clark Photography Newsletter goes out to over 8,000 photo editors, photographers and photo enthusiasts around the world. You can download the Summer 2020 issue on my website at:
http://files.michaelclarkphoto.com/summer_2020.pdf
If you'd like to check out back issues of the newsletter they are available here.
Please note that the newsletter is best viewed in the latest Adobe Acrobat reader which is available for free at www.adobe.com.
Also, if you are a subscriber and you have not already received the Newsletter, which was email out a few days ago please send me an email with your current email address and/or check your spam folder.