2018 has been another stellar year. I have had some very successful assignments and photoshoots as well as some career highlights this year, like getting the chance to shoot big wave surfing with giant waves at Peahi (a.k.a. JAWS) and also shooting my first Instagram assignment for National Geographic's @natgeotravel account. This year saw a wide variety of assignments, everything from big wave surfing to studio portraits. That variety is what keeps it interesting.
I know that these "Year in Review" blog posts are a dime a dozen – and I have seen a lot of them over the last few weeks – but I hope you find this blog post at least entertaining. If you have been following along this year then you have seen most of these already but there are a few new images here that haven't been distributed far and wide just yet. Hence, without further ado, here are what I consider to be the best images I have created this past year and a few career highlights as well.
Peahi (a.k.a. JAWS)
Maui, Hawaii, USA
For the last decade it has been a dream to capture big wave surfing at the legendary wave known as Peahi. On occasion, the waves are in excess of 70-feet tall at this surf break on the north shore of Maui. In previous winters, I missed a series of huge swells because of assignments I had already committed to. This past winter I watch Surfline and the Pacific ocean storms like a hawk waiting for a good swell. On January 14, a massive swell rolled in and I was able to get there and get on a jet ski to capture all the action. On this one day I shot over 9,000 images. Below are a few of my favorites from this exhilarating day. For the full story on this self-assignment check out my Spring 2018 Newsletter.
The image just below, of a giant empty wave, is perhaps the best image I have captured this entire year. The color and the arc of the wave shows a rare moment captured in the blink of an eye. This image was captured right at dawn and I knew it was special as soon as I saw it on the back of the camera. In fact, there are so many good images from this one day of shooting that I have am having a very hard time picking out just a few to show here.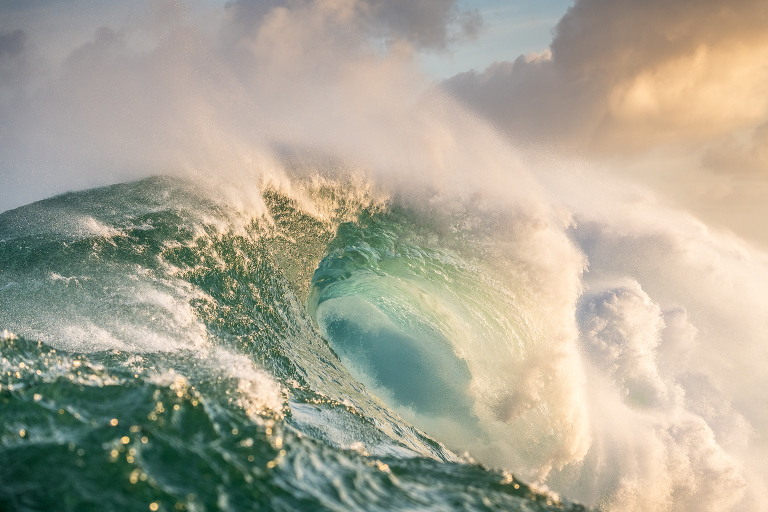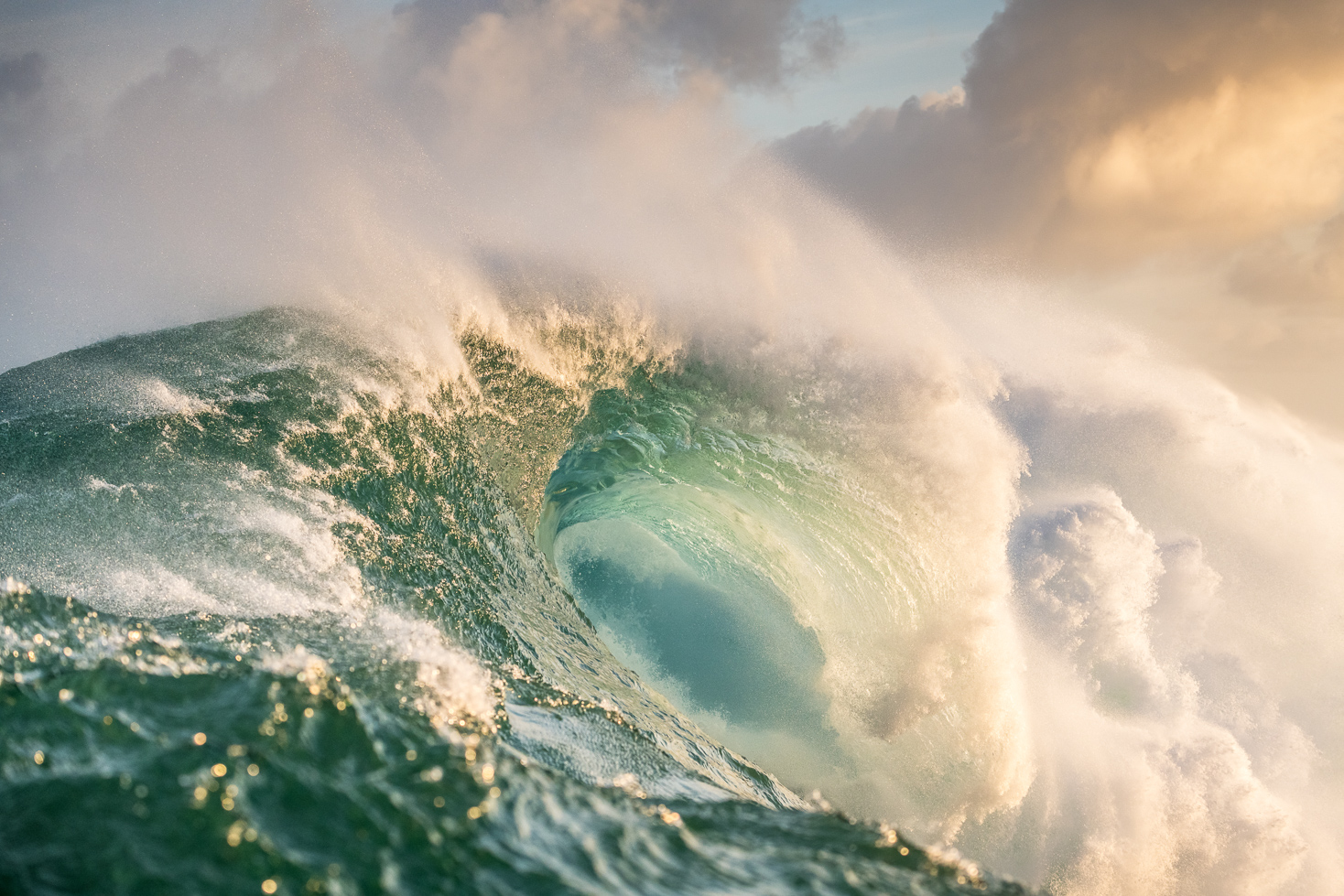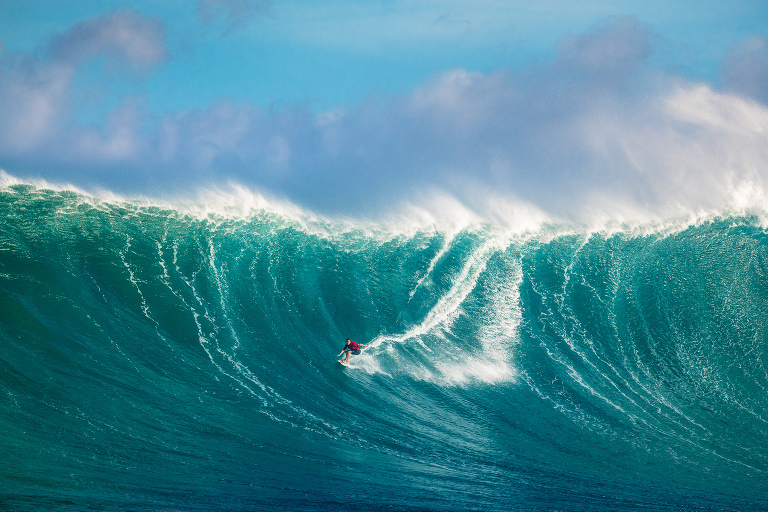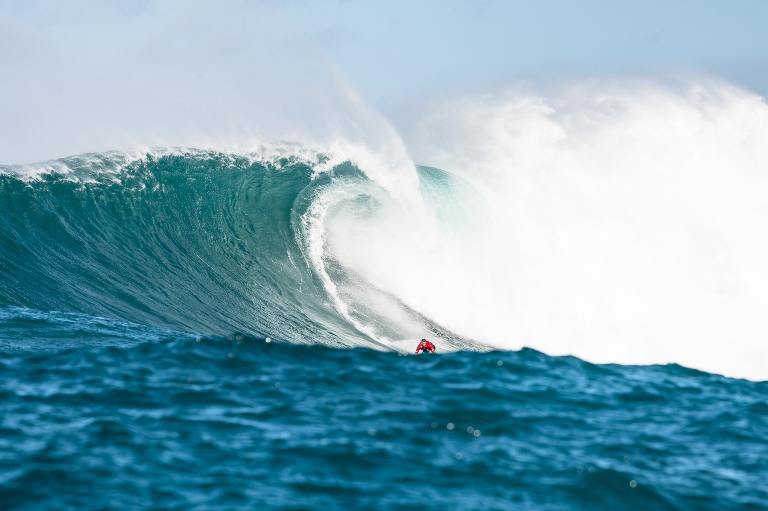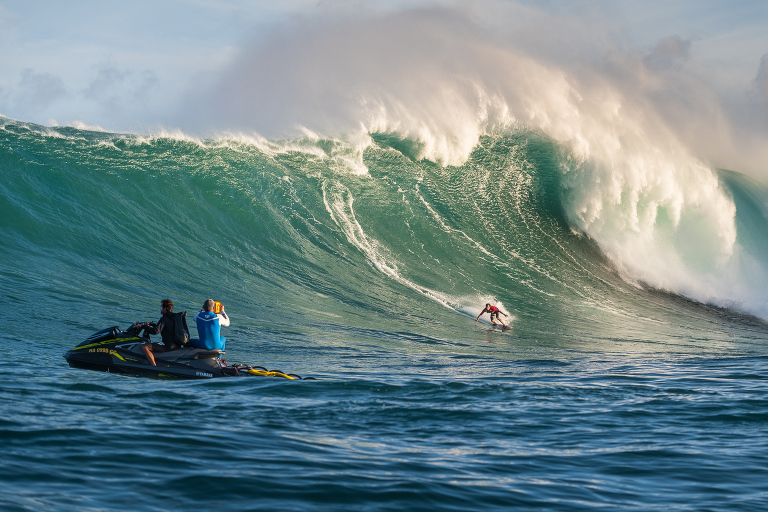 Elinchrom Adventure School – Ouray Ice Park
Colorado, USA
In February, I had an assignment for Elinchrom and their distributor here in the USA, MAC Group, capturing ice climbing images in the Ouray Ice Park with world-class ice climber Dawn Glanc. For this assignment we went deep into the heart of the Ice Park where routes are rarely climbed. At this point, the images have not been released but I have gained permission to share the one image below. There are tons of great images we produced on this assignment and in addition to the still images we also created a series of long form behind the scenes videos as well for the Elinchrom Adventure School. Look for more on this assignment in early 2019.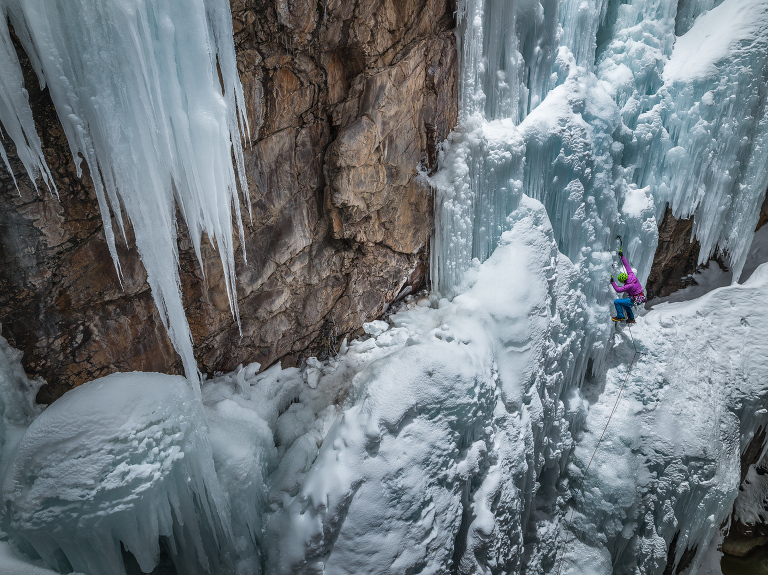 Method Seven Sunglasses – Patriots Jet Team
Arizona, USA
In March, I was asked to capture images of the Patriots Jet Team, which is sponsored by Method Seven Sunglasses. The Patriots were performing at the Yuma Air Show in Yuma, Arizona. Hence they had limited time to give us but we were still able to get a wide variety of images for Method Seven to use. The Patriots Jet Team are the only civilian aerobatic jet team in the United States and most of the pilots are ex-Thunderbird or ex-Blue Angel pilots. Method Seven had seen my Hi-Sync images and wanted that look for their marketing materials. As can be seen below we were able to get a few lit portraits while the pilots were preparing for a test-flight the day before the show.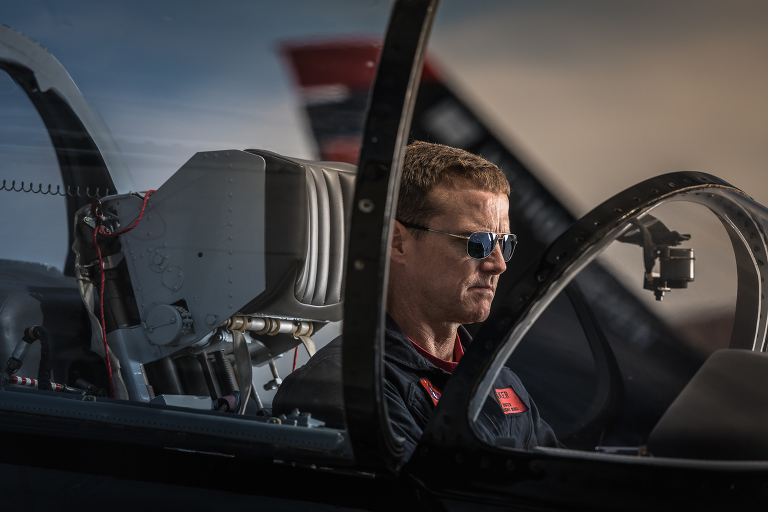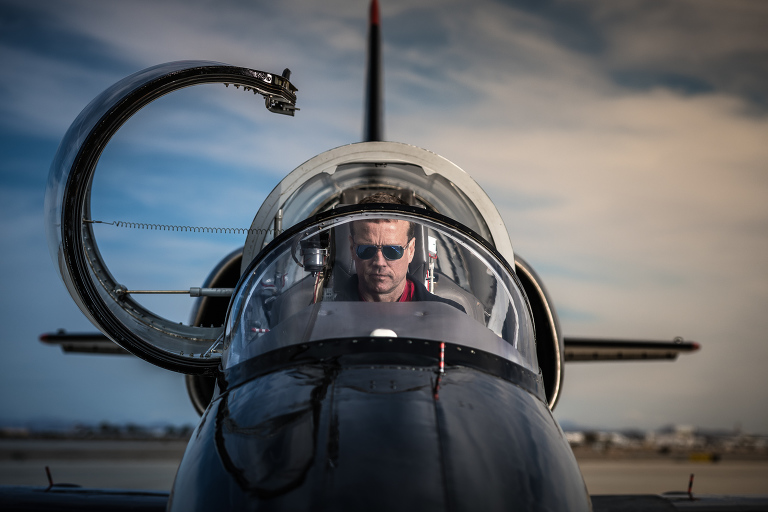 In addition to these stylized lit portraits we also got some pretty incredible images using GoPro cameras mounted on the jets, as can be seen below. For the full story on this assignment check out my Summer 2018 Newsletter.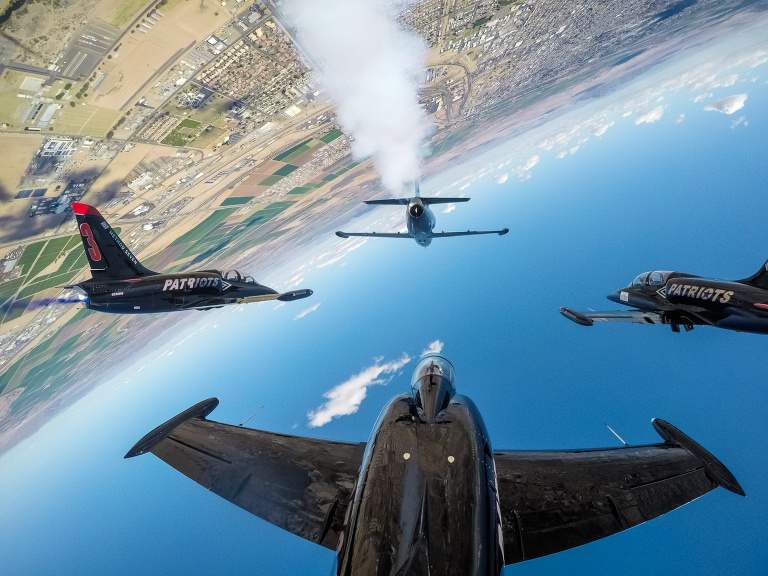 Fly-Fishing in Missoula
Montana, USA
While teaching at the Rocky Mountain School of Photography in April this year, I did a number of demonstration shoots for the students. For one of those I did an environmental portrait of our fly-fisherman on the last day of the shoot. These are fairly simple setups but I wanted to show the students how a high-end portrait could be made with just one strobe. My thanks to Brandon McMahon (top) and Jonathan Finch (bottom) for posing down and coming out to work with us on this shoot.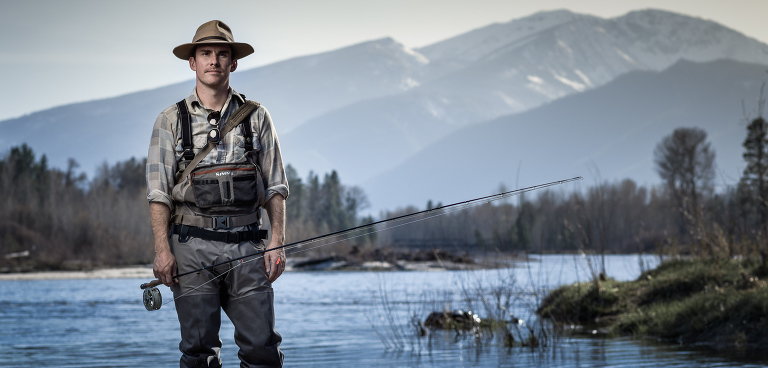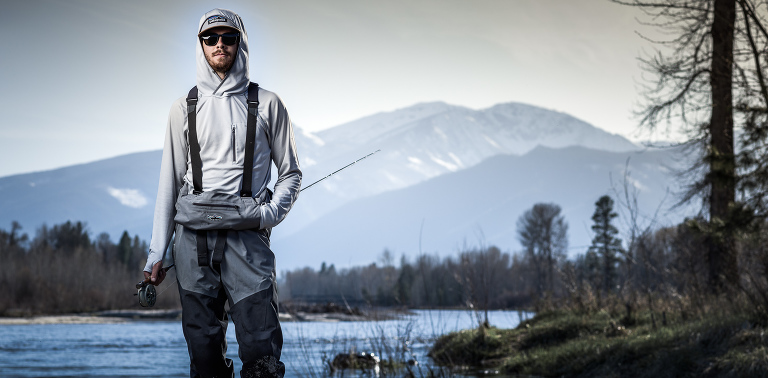 Black Canyon of the Gunnison
Colorado, USA
This summer, I spent a few days capturing landscape images in the Black Canyon of the Gunnison National Park near Montrose, Colorado. Those posting regularly on Instagram probably realize that landscapes tend to do very well and get more likes than just about anything else. I confess that I have trouble at times keeping up with fresh new images to post–hence, often I run off and shoot landscapes for a few days to get some new Instagram fodder. This trip was one of those jaunts. Also, as a climber the Black Canyon is an amazing place and offers up some very serious, exposed climbing even for expert climbers.
For the shot below I spent two full days and nights shooting at a variety of overlooks and on a few different trails. What is incredible is that there are a few National Parks that have not been completely overrun yet and the Black Canyon is one of them. It is hard to get to and pretty severe in the winter, which might explain part of that. Also, hiking down into the Black Canyon is quite exposed and treacherous so it isn't a place for casual hikers to explore. The image below captures a lot of the majesty of the Black Canyon. I am scheming to go back and do a big climbing shoot there so I hope to get back to the Black Canyon next spring or summer.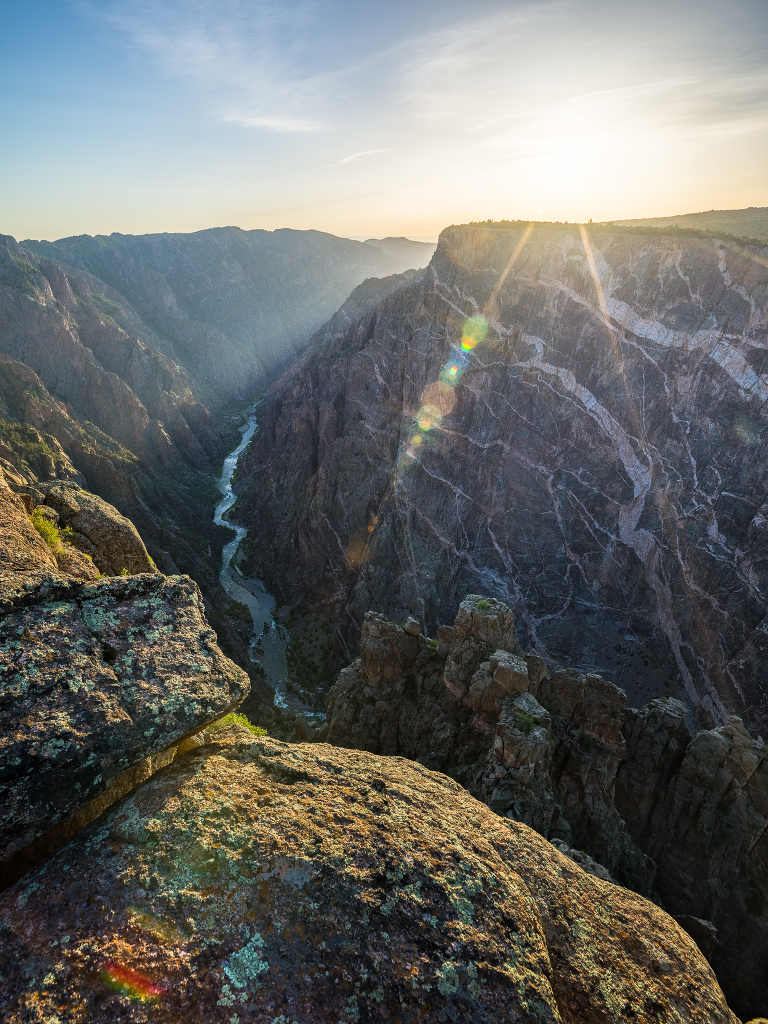 Telluride Aspens
Colorado, USA
On the same trip up to the Black Canyon of the Gunnison I spent a night in an Aspen forest just outside of Telluride and produced the image below. I don't necessarily know if it belongs here in my top images from the year but this image exploded with likes when I loaded it up to my own Instagram account and also on the @natgeotravel Instagram account, where it got over 450,000 likes. Pointing a camera straight up in a forest of Aspens is nothing new, but while shooting long-exposure starscapes I thought I would play around with lightpainting the Aspens. Oddly enough, I didn't even see the Batman logo until after I shot the first image and then I worked to emphasize it in this image and others. When I posted this image to Instagram it seemed like every other comment was "Batman."
Cutting-Edge Lighting 
New Mexico, USA
I only teach a few workshops a year, but this image is another image created during a demo at a workshop entitled "Cutting-Edge Lighting Techniques," which I will be teaching again in 2019 at the Santa Fe Workshops. For this demo I was working with my good friend Deollo Johnson, who is a dancer, martial artist and actor, and we were using both strobes and continuous lighting mixed together to create unusual portraits. This image is an example of a happy accident mixed with preparation and planning to get really creative. We had continuous lighting coming in from the right side of the image and a strobe on the left side. And during the long-exposure image we had Deollo move a little bit to create the motion blur seen here. The strobe meanwhile froze him on the left side of the image. It is times like this, when playing around with whacky lighting, that really makes photography fun–especially when you have an idea of what you want but don't really know how it is going to look in the end.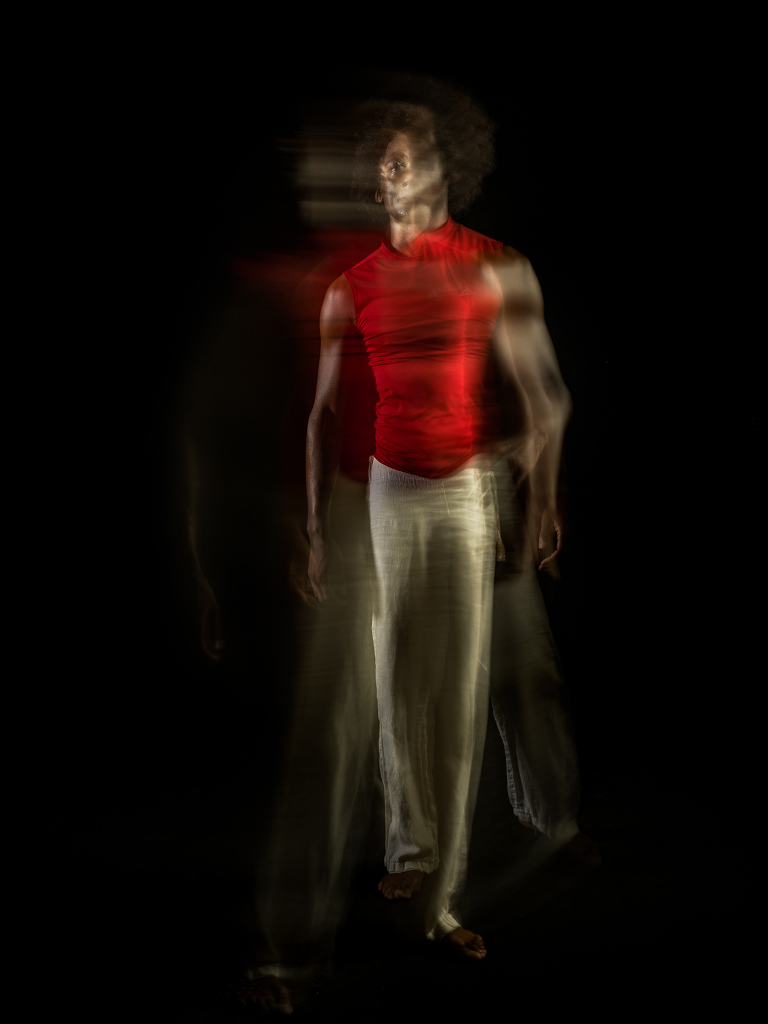 #OneTrail Campaign
New Mexico, USA
In August I got an email from Tim Kemple and the folks at Camp 4 Collective asking if I was available and wanted to be a part of a giant Merrell campaign where 50 photographers would be shooting on the same day in all 50 states of the USA. It sounded intriguing and seemed like a cool project to be a part of. Luckily, I was available. The assignment was to capture hikers out on iconic trails in New Mexico and create a gallery of images showing a diverse cross-section of people hiking on Labor Day, a major holiday here in the USA. For this project, we chose Kasha-Katuwe Tent Rocks National Monument just south of Santa Fe, New Mexico. I shot for an entire day with some friends who tagged along and also with the hundreds of hikers out in the canyon that day. Merrell, for their part, amazingly didn't care if the hikers were wearing Merrell boots and there was very little, if any, logo placement in the campaign.
In the end, Merrell produced a two-page ad (see below) that showcased an image from each state. They also released the entire project online and created a #onetrail website as well. At the Fall/Winter Outdoor Retailer show they printed a good chunk of the images from each photographer and created a very cool gallery display. The release of this campaign was genius. Merrell released it the day before the mid-term elections here in the USA showing great sensibility in the diversity of the people in the images and also as a show of unity for our country, which has been greatly divided on many issues for decades. For more info on this campaign, check out my Fall 2018 Newsletter.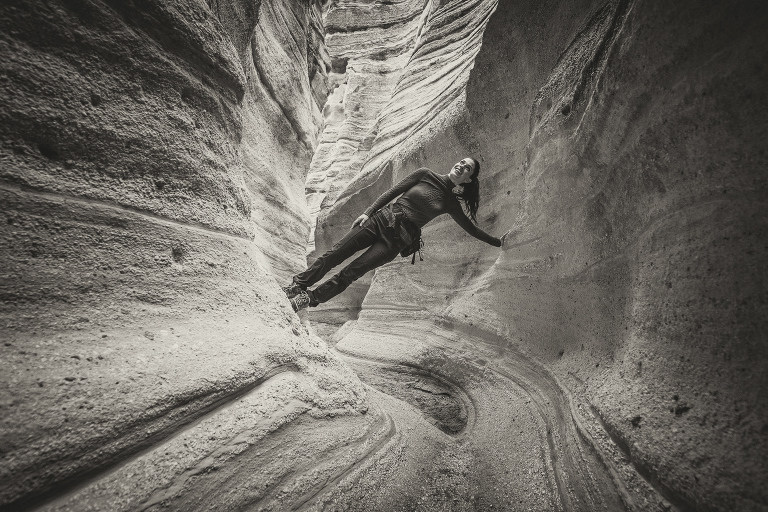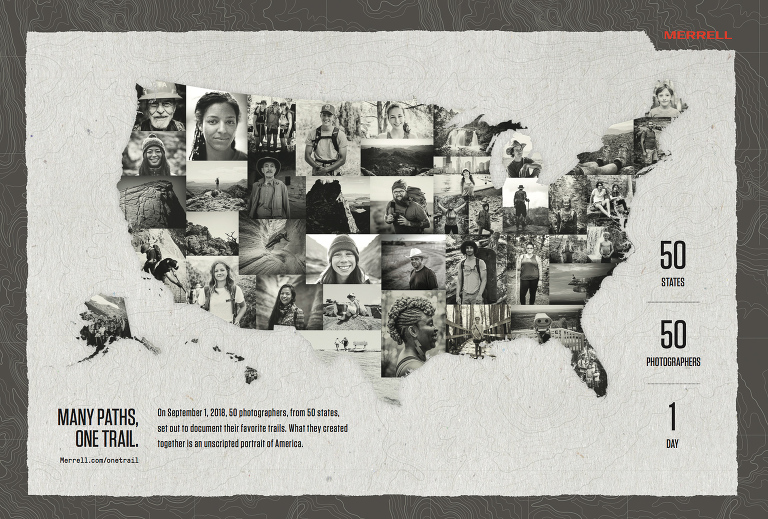 Uranium Capitol Speedway
New Mexico, USA
While testing out the new Nikon Z7 this fall, I spent an evening shooting stills at the Uranium Capitol Speedway near Grants, New Mexico. Some friends of mine were working on a video project and I got to tag along. It was a fun night trying to capture still images in extremely challenging conditions — i.e. fast paced action in dark, mixed lighting. The Z7 did incredibly well. Check out the full review of the Z7 on my blog.
This image was captured on the fly just before the driver pulled out and jumped onto the track. I could not have captured this image with my D850 because I only got a shot or two off before he pulled out and the Z7's live histogram allowed me to dial in the exposure in these very challenging back lit lighting conditions–especially since I was shooting wide open at f/1.4 with an 85mm Nikkor lens.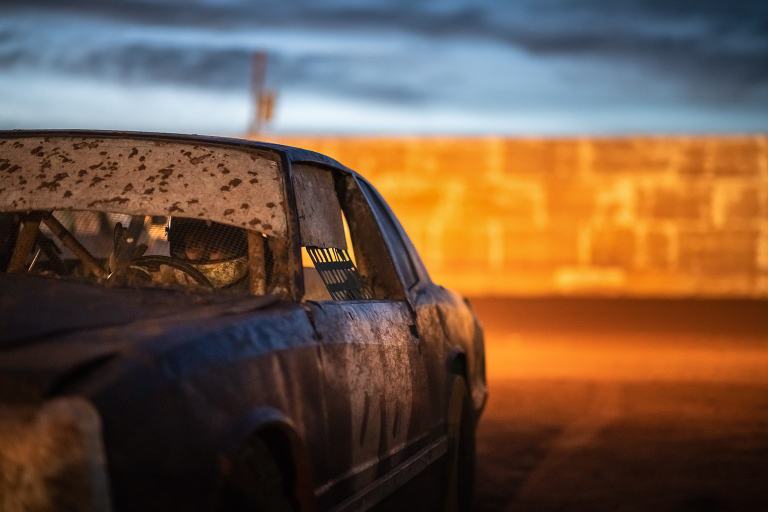 2018 Communication Arts Photo Annual
To finish this off, one of the major highlights this year for me was seeing all the awards come in for the Lighting the Spirit assignment from last summer. The image below was chosen for inclusion in the Communication Arts Photo Annual and appeared in the August 2018 issue. This assignment, shot for Elinchrom and Red Bull Photography, pushed my work to an entirely new level and has changed the game for me both creatively and in terms of my career. And seeing images from this assignment garner awards from such prestigious competitions like the CA Photo Annual is supremely fulfilling. This image, and others from that assignment, also won awards in several photography competitions as well over the last eighteen months.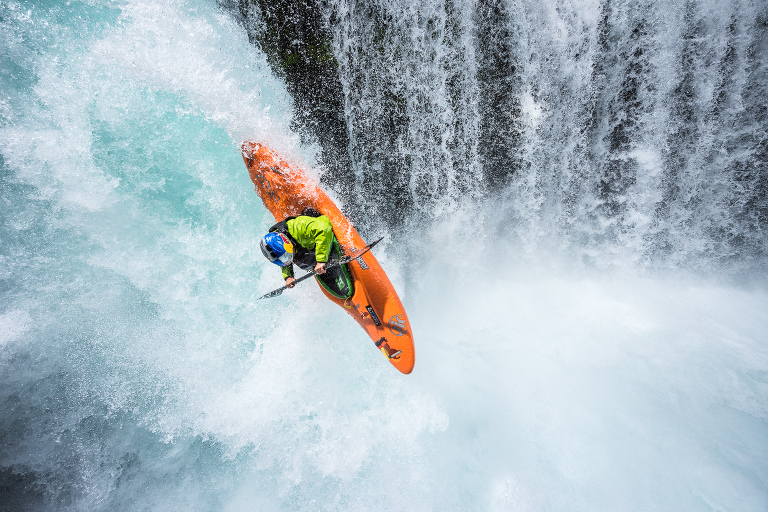 This fall has been filled with a variety of other exciting assignments but all of those images are still under embargo until the clients use them. I'll share those images as soon as possible in the Newsletter or here on the blog.
This year has also been a year of transition–at least in terms of testing out a wide variety of new gear–like the Nikon Z7 and the Z6 that just arrived. The gear matters to some degree but in the end the gear is just a tool–an end to a means. Still, having great tools makes my job easier and as always I am on the never-ending search for tools that help me push my photography to the edge of the envelope technically.
So long 2018. My thanks to Elinchrom, MAC Group, Merrell, Method Seven and all of my other clients with whom I worked this year. As I said in the beginning, it has been an incredible year. Of course, there were a whole truckload of other excellent images from this year, but for some reason these have resonated the most for me. Thanks for taking the time to check out some of this years highlights. Feel free to comment on any of these images and tell me which one you think is the best of the best from this year. Happy Holidays and a Happy New Year to you all. Here's hoping your 2019 is filled with adventurous travels and amazing experiences!