2016 has been yet again an incredible year with some of the most adventurous travels I have had in a number of years. Luckily, 2017 is looking pretty adventurous as well. 2016 also marked a year where one of my images was recognized by Communication Arts in their Photo Annual. That was a huge award for me as I have been trying to get an image in the CA Photo Annual pretty much my entire career. I know that these "Year in Review" blog posts are a dime a dozen – and I have seen a lot of them over the last few weeks – but I hope you find this blog post at least entertaining. If you have been following along this year then you have seen most of these already but there are a few new images here that haven't been distributed far and wide just yet. Hence, without further ado, here are what I consider to be the best images I have created this past year.
Patagonia Ice Cap Expedition
Argentina and Chile
Traversing the Patagonia Ice Cap earlier this year with Vertical Shot Expeditions in February was one of the most incredible trips I have ever done. With near perfect weather the entire trip, and incredible views of both Cerro Fitzroy and Cerro Torre from just about every possible angle, it was a stand out trip and perhaps the best trip of the year. I have had a love affair with the Patagonia Ice Cap for nearly a decade now, since I first saw it while covering the Patagonia Expedition race way back in 2008. At that moment exploring the ice cap shot to the top of my list of things to do in the future. It took me all of a second or two to accept this assignment–which was also an incredibly adventurous photo workshop. I got so many amazing images on the ice cap traverse that it is very hard to pull just a few here for this wrap-up, but here are what I feel are the best of the best from that experience. And if you are interested in exploring the ice cap, you are in luck, Vertical Shot Expeditions is putting together another trip on the ice cap slated for 2017. Stay tuned for more details.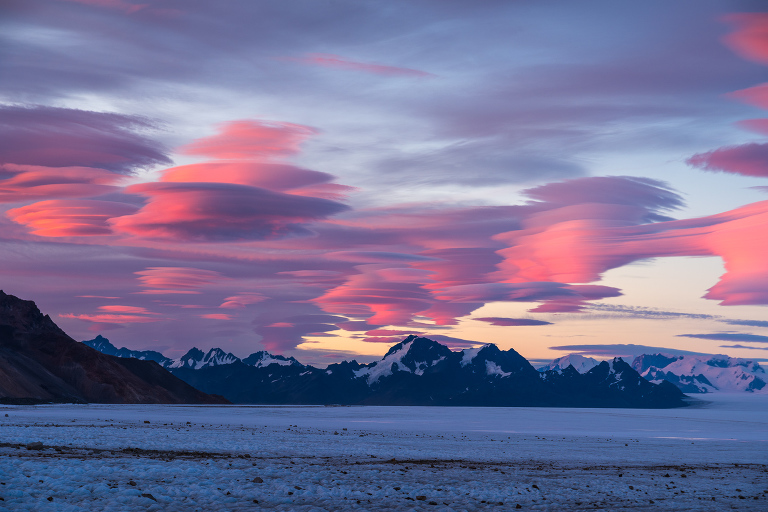 Shiprock
New Mexico, USA
When I got back from Patagonia, I received the new Hasselblad H5D 50c WiFi camera that I ordered in December. Right away, I took it with me to Hawaii and shot a bit with it there. Sadly, the best images I shot in Hawaii are still under embargo so I can't share them. But, the best image I have captured with the new Hasselblad, and perhaps the best image I captured all year was this image of Shiprock with the starry sky circling above it. I shot this image at around 11 PM and even though there was a faint glow from the city of Shiprock, New Mexico (seen on the far right side) it was pitch black. I couldn't even see the 2,000-foot tall volcanic plug that was right in front of me and I had to guess at the focus, which was painful because of the thirty-minute long exposures. It took me three tries but I eventually got the focus dialed in and this image was the result.
Nikon D5 Review with DPReview.com
Northern New Mexico
In May, I was asked to do a video review of the Nikon D5 for DPReview.com, the largest photography website on the internet. Working with Rishi Sanyal, DPReview's Deputy Editor and Technical Guru, we shot three different sports–BMX, whitewater kayaking and Motocross–over three days right here in northern New Mexico. While I got decent images of the other sports, motocross was completely new to me and a few of those images are definitely some of the better adventure sports images I have captured this year. The Nikon D5 is also an incredible camera, with autofocus like nothing I have ever seen before. Below are the two best images from that assignment.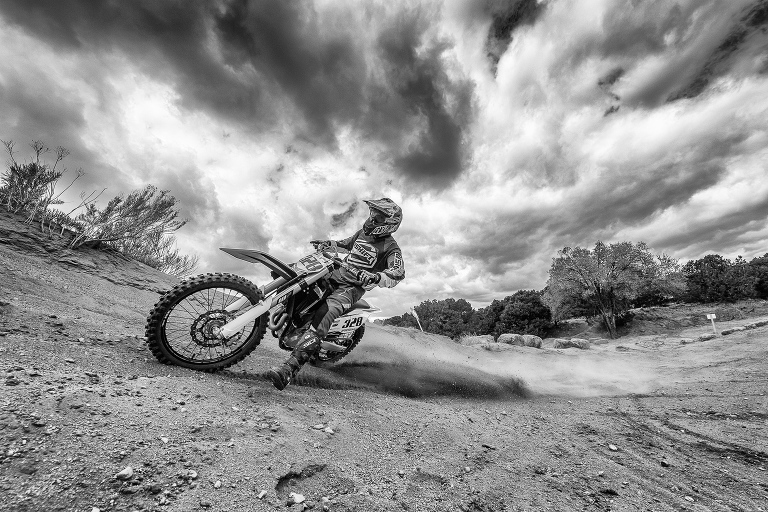 Red Bull Summer Solstice Challenge
San Francisco, California
This summer, to celebrate the summer solstice and announce a new kiwi flavor, Red Bull flew in ten of the top Red Bull athletes and ten of their top photographers for a photo showdown. I had the pleasure of working with Levi Siver again. Levi is a world-class windsurfer. We have worked together on a few Red Bull projects in the past and it is always fun to work with Levi. This photo challenge included a variety of genres including lifestyle, action and Red Bull specific images. Typically, there are no waves of note in the summer months in the northern hemisphere. Amazingly, even though the waves weren't phenomenal, we did get some wind on the day of the shoot and Levi was able to put on a show, even with the tiny little waves that were rolling in. This assignment was tough. We had to go out and shoot the images for all five categories and then work them up and submit them by that afternoon. This forced all of us to be on our game and also get really creative, as can be seen with the double exposure images below. This event was also a great time catching up with some of my peers and athletes that I have worked with in the past including JT Holmes, Ian Walsh, Christian Pondella, Zak Noyle, Chris Garrison, Chris Tedesco, and of course it was great to get a chance to work with Levi again. Below are three of my favorites from this shoot. For the full story on this assignment check out the Summer 2016 Newsletter.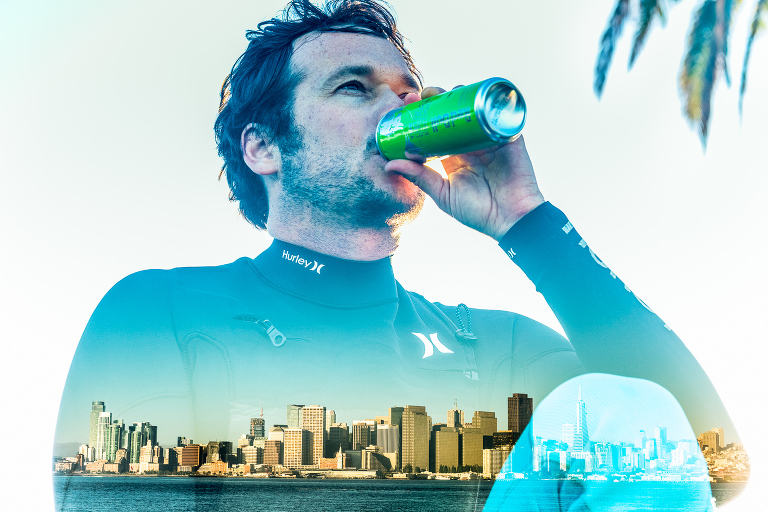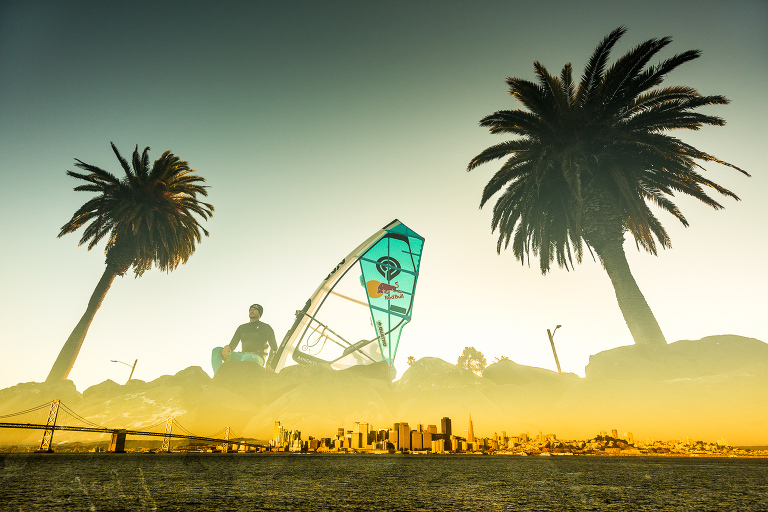 Ultra Trail Running with New Balance
Santa Fe, New Mexico
One of the best assignments I had all year, because it was perhaps the least stressful and the most fun, was photographing Dominic and Katie Grossman, two world-class ultra trail runners, for New Balance. This assignment was both a photo shoot for New Balance with Dominic and Katie as well as a way to promote the Ultra Santa Fe, a new ultra trail running race in the Sangre de Cristo mountains above Santa Fe, New Mexico. We got so many amazing images this day it is very hard to pick the best of the bunch but below are my top three. For more on this assignment check out my Fall 2016 Newsletter.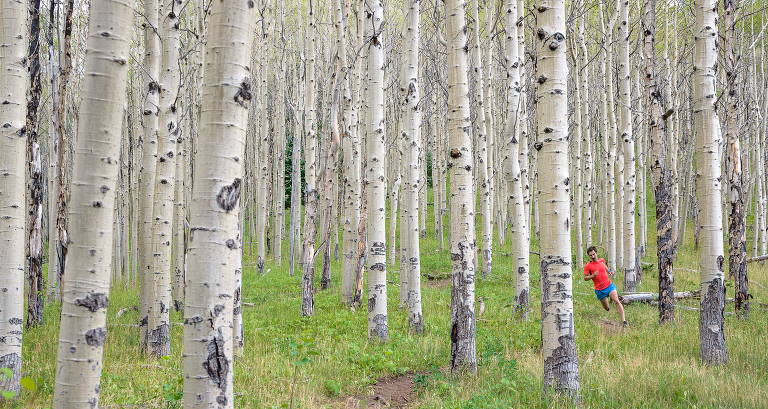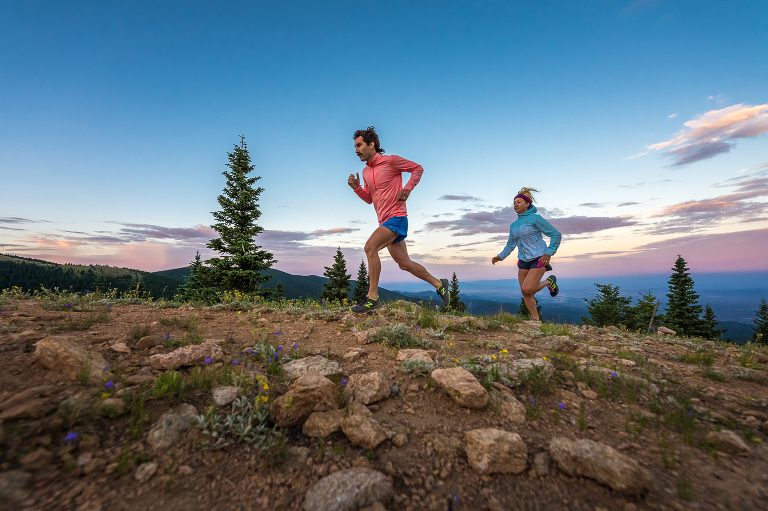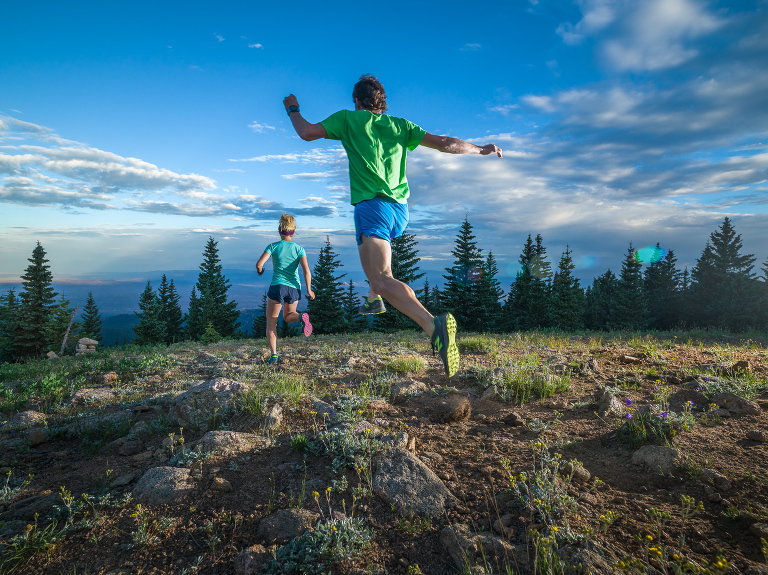 Boxers in the Studio
Santa Fe, New Mexico
As can be seen in my previous blog post, I had an assignment shooting for Sekonic light meters in August of this year photographing boxers in a studio-like setting. We actually shot these images at a local gym. The point of the shoot was to create a behind the scenes video of me setting up the lights and using the light meter to show how easy it is to use with my Elinchrom strobes. The Sekonic LiteMaster Pro L-478DR-U-EL, with the Elinchrom Skyport transmitter built into the light meter, allows for full wireless control of the strobes using the touchscreen on the light meter. Even when shooting for photographic equipment companies, I am always looking to push the envelope and really create something striking. These in-camera multiple exposure images are the two strongest images from that shoot. Check out a behind the scenes video and my full blog post on this shoot here.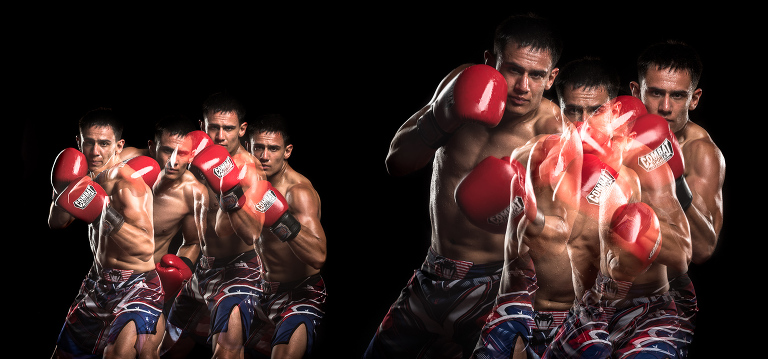 Diablo Canyon
Santa Fe, New Mexico, USA
This fall I set up several portfolio shoots to play around with various outdoor lighting techniques and work with new equipment, like the Hasselblad H5D 50c WiFi. The end results were some pretty cool new images that have already made it into my portfolio both on my website and in my printed portfolio. Here are a few images from two different shoots, which were captured in Diablo Canyon near Santa Fe. In the second image, we really got lucky with the sunset behind the climber. My thanks to Amy Jordan and Aaron Miller for working with me to create these images.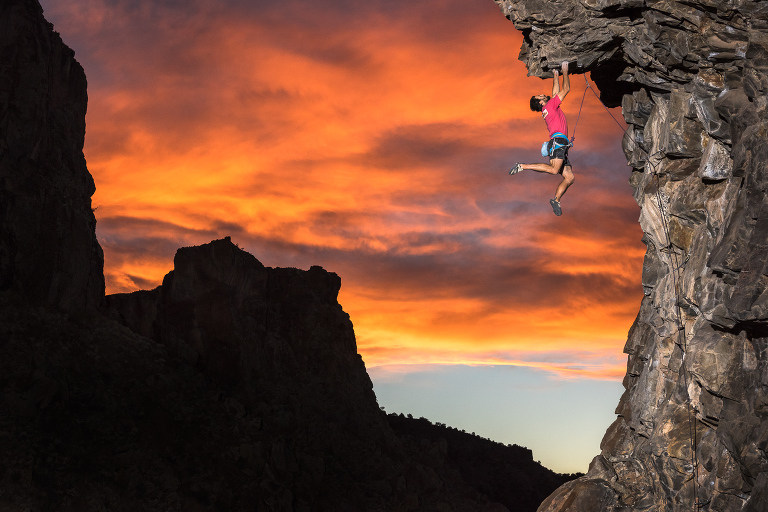 Alamos Vista Trail
Sangre de Cristo Mountains, New Mexico
On another portfolio shoot this fall, I worked with Chris Sheehan up on the Alamos Vista trail in the Sangre de Cristo mountains above Santa Fe, New Mexico. The aspens were in peak form and this trail is perhaps one of the most beautiful in all of New Mexico – especially in early October, when this shoot happened. Again, testing out some strobe techniques and experimenting with various lighting setups paid off. When I have time between assignments I am always testing new lighting techniques, new gear and trying to create more dramatic images than I have in the past.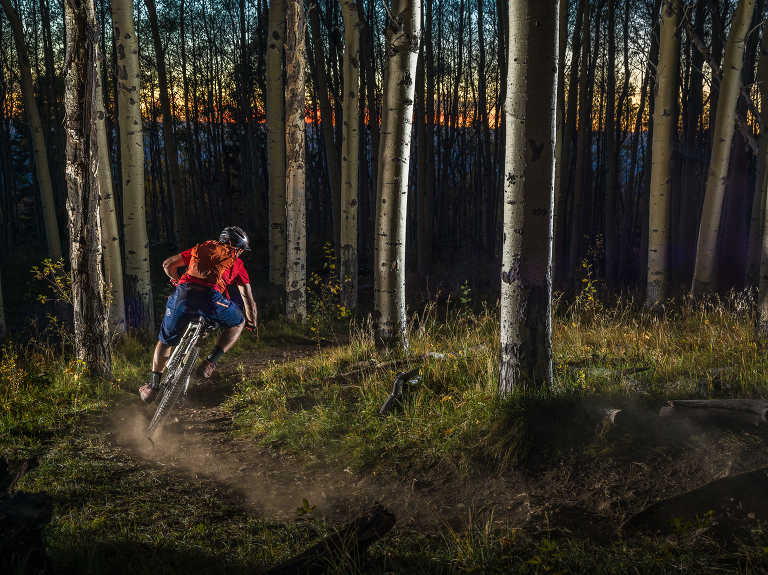 Portraits in the Studio
Santa Fe, New Mexico
In August I took a photo workshop, only the second I have ever taken, with Albert Watson. Albert is a legendary photographer and this workshop, which was only the third time he has ever taught was phenomenal. Check out my write up on that workshop here. Let's just say he is a true master when it comes to lighting. I learned a lot about lighting for portraits and a few months after the workshop I spent two days putting into practice some of the techniques I learned in his workshop — and I also worked hard to add my own flair to the portraits as well. Here are a few of the results.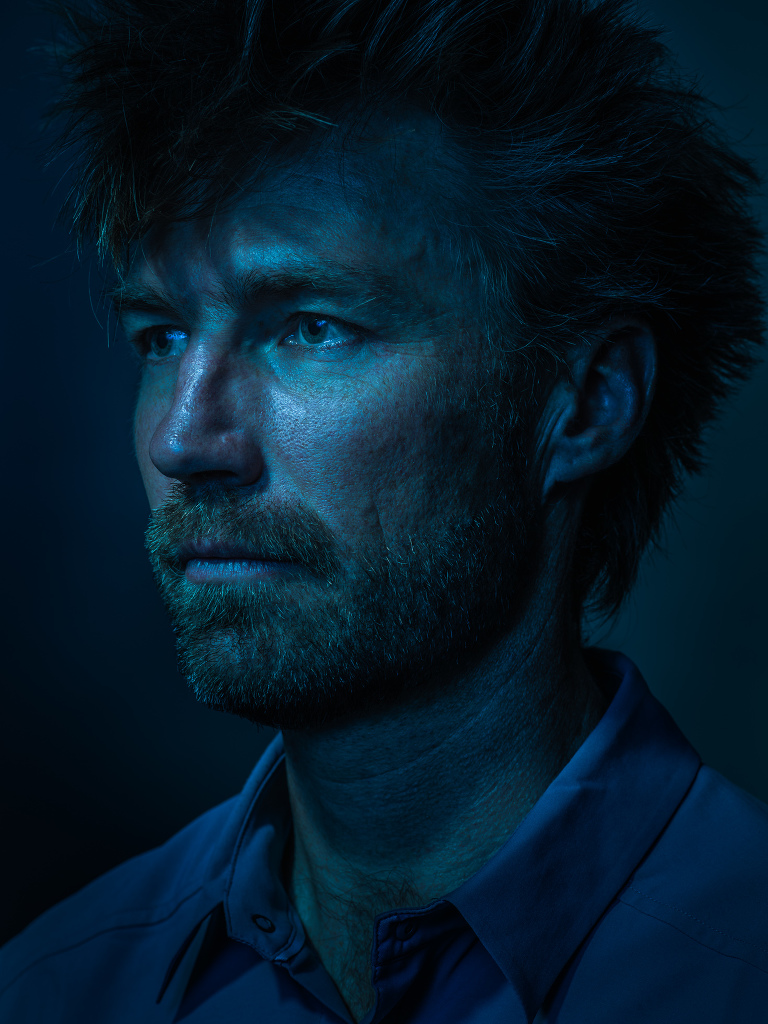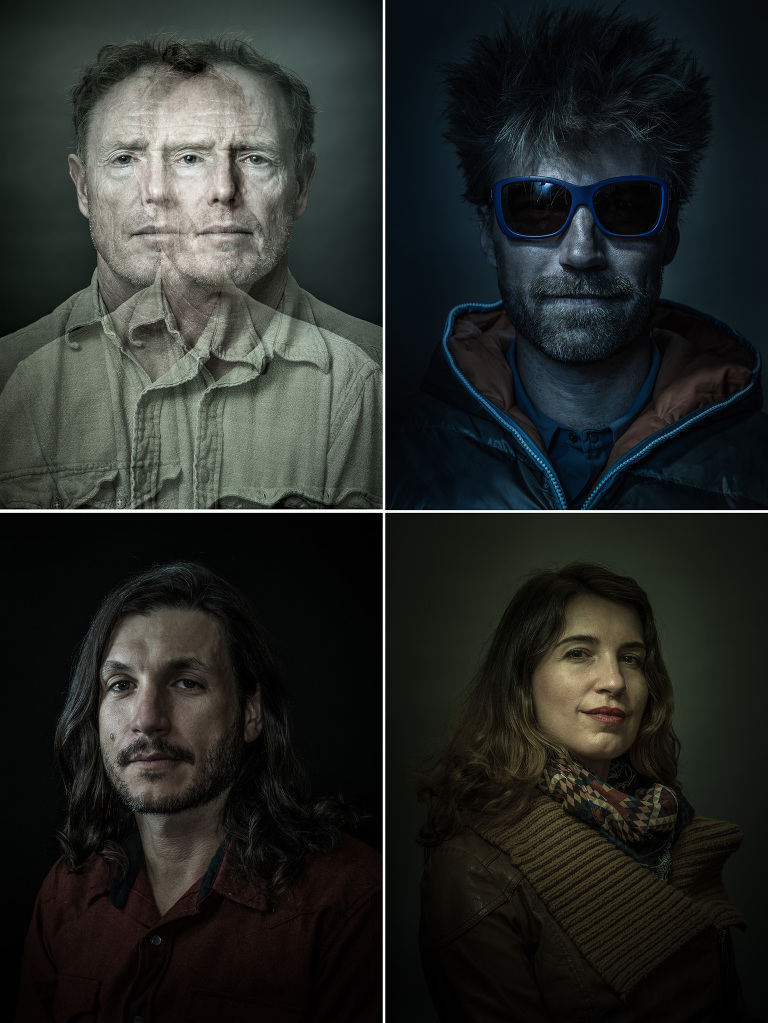 God Beams and Monklets
Myanmar
The last adventure of 2016 was teaching a ten-day photo workshop for Popular Photography magazine and the Mentor Series Treks in Myanmar. Myanmar is pretty phenomenal for photography. The culture, the people and the landscape are all exotic, friendly and photogenic – at least for our western eyes. It has become a major travel destination in the last few years and I can see why. I haven't even finished editing the 7,000-plus images I shot on this adventure but this image below seems to be the clear winner.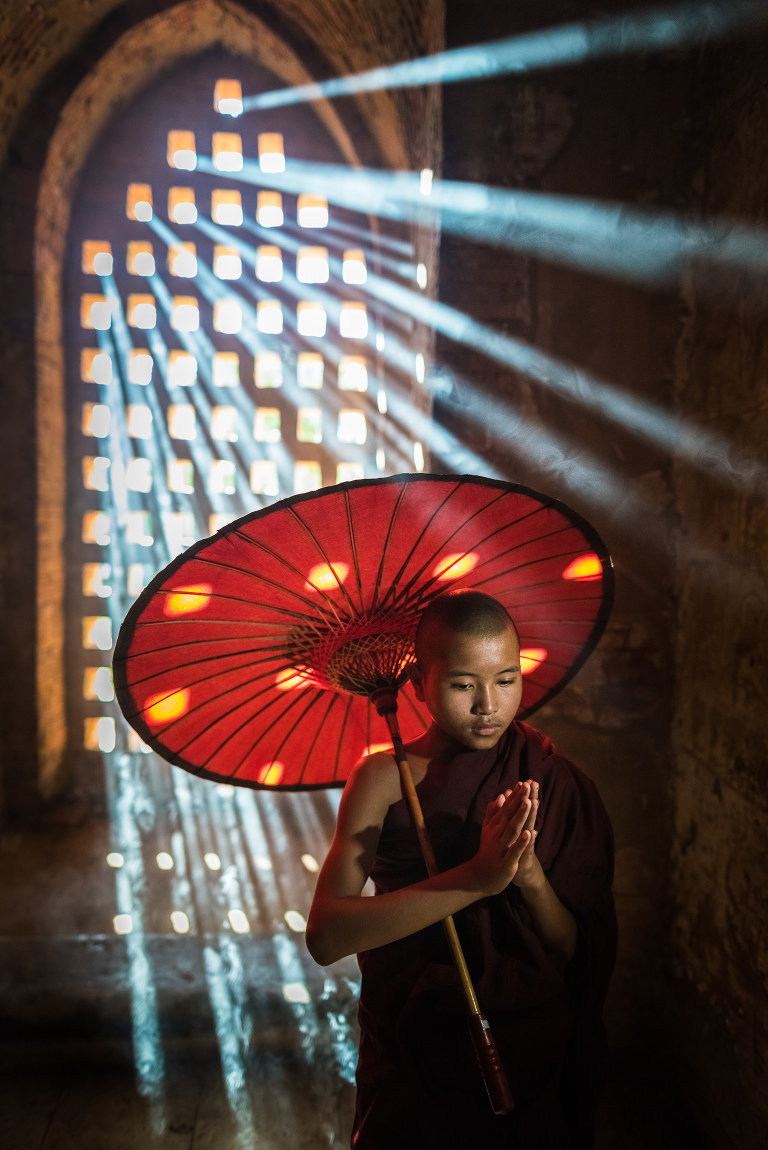 Of course, there were a whole truckload of other excellent images from this year, but for some reason these have resonated the most for me. Thanks for taking the time to check out some of the highlights of the year for 2016. Feel free to comment on any of these images and tell me which one you think is the best of the best from this year. Happy New Year to you all. Here's hoping your 2017 is filled with adventurous travels and amazing experiences!