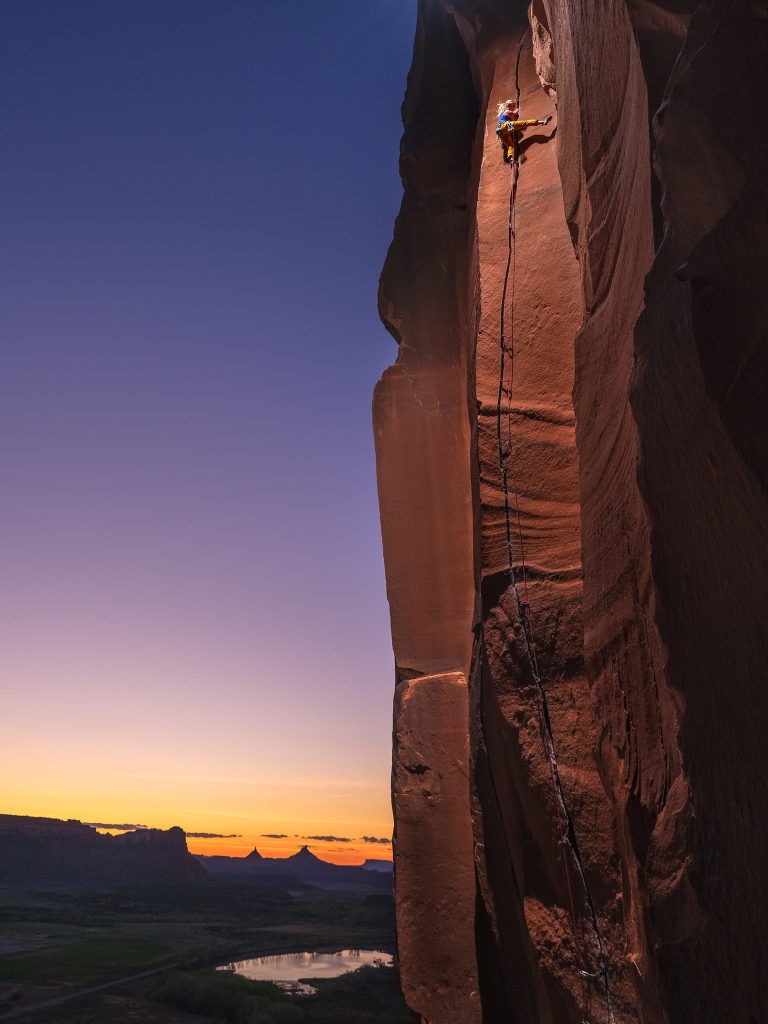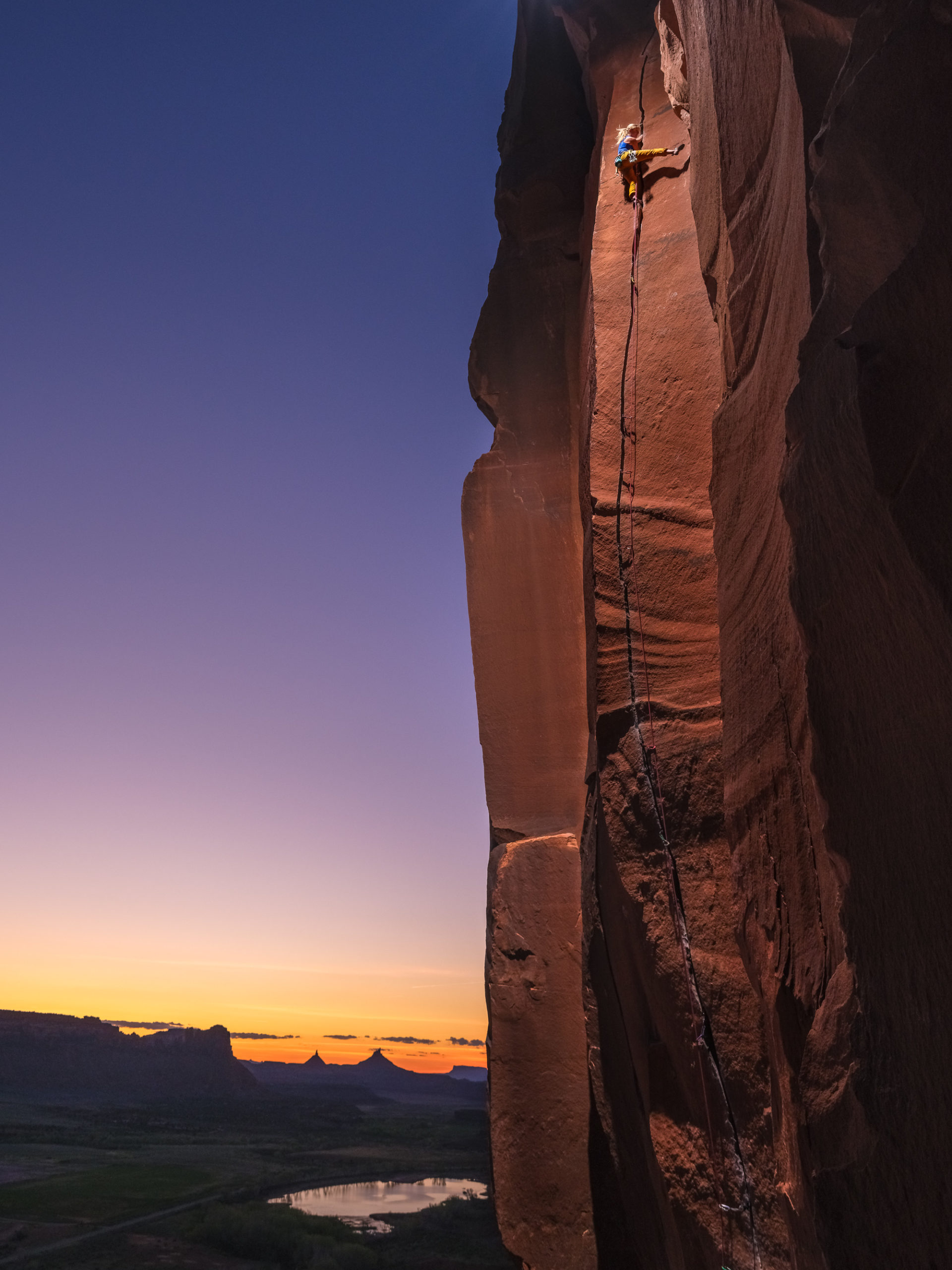 I am very excited to announce that the image above of Savannah Cummins climbing the super classic route Scarface (5.11) in Indian Creek, Utah has been chosen for inclusion in the 2020 Communication Arts Photography Annual, which will be published in the July/August 2020 issue of Communication Arts (CA). The CA Photography Annual is one of the most exclusive photography competitions in the world. The Communication Arts Photography Annual competition has been held for the last 61 years making this one of the oldest photography competitions in the World. From the Communications Arts press release, "Of the 2,511 entries to the 61st Photography Annual, only 121 were accepted, representing the work of 112 photographers, making the Photography Annual the most exclusive major photography competition in the world."
For those not familiar with Communication Arts, here is a description from the press release of the magazine, which is more like a high-end book than a magazine: "Communication Arts is a professional journal for designers, art directors, design firms, corporate design departments, agencies, illustrators, photographers and everyone involved in visual communications. Through its editorials, feature articles and the annual competitions it sponsors, CA provides new ideas and information, while promoting the highest professional standards for the field. With a paid circulation of 25,000, CA has a rich tradition of representing the aspirations of a continually-growing and quality-conscious field of visual communications. Now in its 61st year, CA continues to showcase the current best—whether it's from industry veterans or tomorrow's stars—in design, advertising, photography, illustration, interactive and typography. Everything is reproduced with printing technology and attention to detail unmatched by any trade publication anywhere."
For me personally, getting the email that another one of my images made it into the Photo Annual, and especially this image in particular, is a confirmation of how we knocked it out of the park on this assignment for FUJIFILM North America. [My first image to be included in the Communication Arts Photo Annual was in 2016 and my second was in 2018.] When I got the news I was overjoyed as this image is from one of the best assignments I have ever had–and it was very exciting to be a small part of the launch for the incredible FUJIFILM GFX 100. Along with the notice, I also received an email that I could announce that my image was included in the Annual, even though the July/August issue is yet to be published.
The above image was shot for FUJIFILM North America. It was widely published to promote the FUJIFILM GFX 100. This image was created during Project Hermes, which was described in detail in the Summer 2019 Newsletter.  This image was created using the GFX 100 with a GF 23mmF4 R LM WR lens and one Elinchrom ELB 1200 strobe with an HS Flash head. The strobe was placed above Savannah at the top of the route and was held by my assistant on this shoot. To see the rest of the images from this assignment check out the Fujifilm Gallery on my website. For a behind the scenes video detailing this assignment check out the behind the scenes video entitled Pushing the Limits with the GFX 100 produced by Fujifilm.
My thanks to FUJIFILM North America for giving me the opportunity on this major assignment, especially to Victor Ha, Director of Marketing at FUJIFILM N.A., and Justin Stailey, Senior Manager of Product Development for North America at FUJIFILM N.A., who helped put this shoot together. Also, my sincere thanks to Communication Arts and the jurors who chose the winning images: Ayse Bali – Rafineri, Jason Baron – BBC Creative, Dilip Vishwamitra – photographer, Marc Gafen – Capture Magazine, Cameron Gibb – Blackwell&Ruth, Lisa M. Lewis – Lisa Lewis Design Collective, Janet Michaud – Janet Michaud Design, Christine Ramage – AMC Networks, and Mark Zibert – Method Inc. And finally, I owe a huge debt of gratitude to the crew who worked with me to create this image and all of the other images for the launch of the GFX 100 including Savannah Cummins, the rock climber in this image, her belayer Angela VanWiemeersch, and Ted Hesser my assistant on this portion of the assignment. The entire crew worked incredibly hard to help us create an amazing set of images for Fujifilm.